Welcome to the Mythic Maine Coons Nursery! Here we share our young kittens that have not been released for reservation yet. These kittens are not available yet and will be moved to the Available Kittens page when they are.
In our home, our Nursery, is a separate, calm, clean, and warm environment for our Queens to raise their very small babies. We give them top tier, nutritional Mother & Baby Cat food as well as our high quality NuVet supplement . This helps mom recover from birth quickly and easily as well as gives her a strong milk supply for her babies. Our number one priority is for mom and her kittens to feel completely safe and healthy during this important growth stage.
We have a routine to handle and socialize our kittens from day one. Before their eyes have even opened, we teach them that humans are normal, safe, and kind. This plays a big part in why our kittens have the most wonderful personalities.
Litter K
DOB: 8/6/23 - Go Home Window Begins: 11/6/23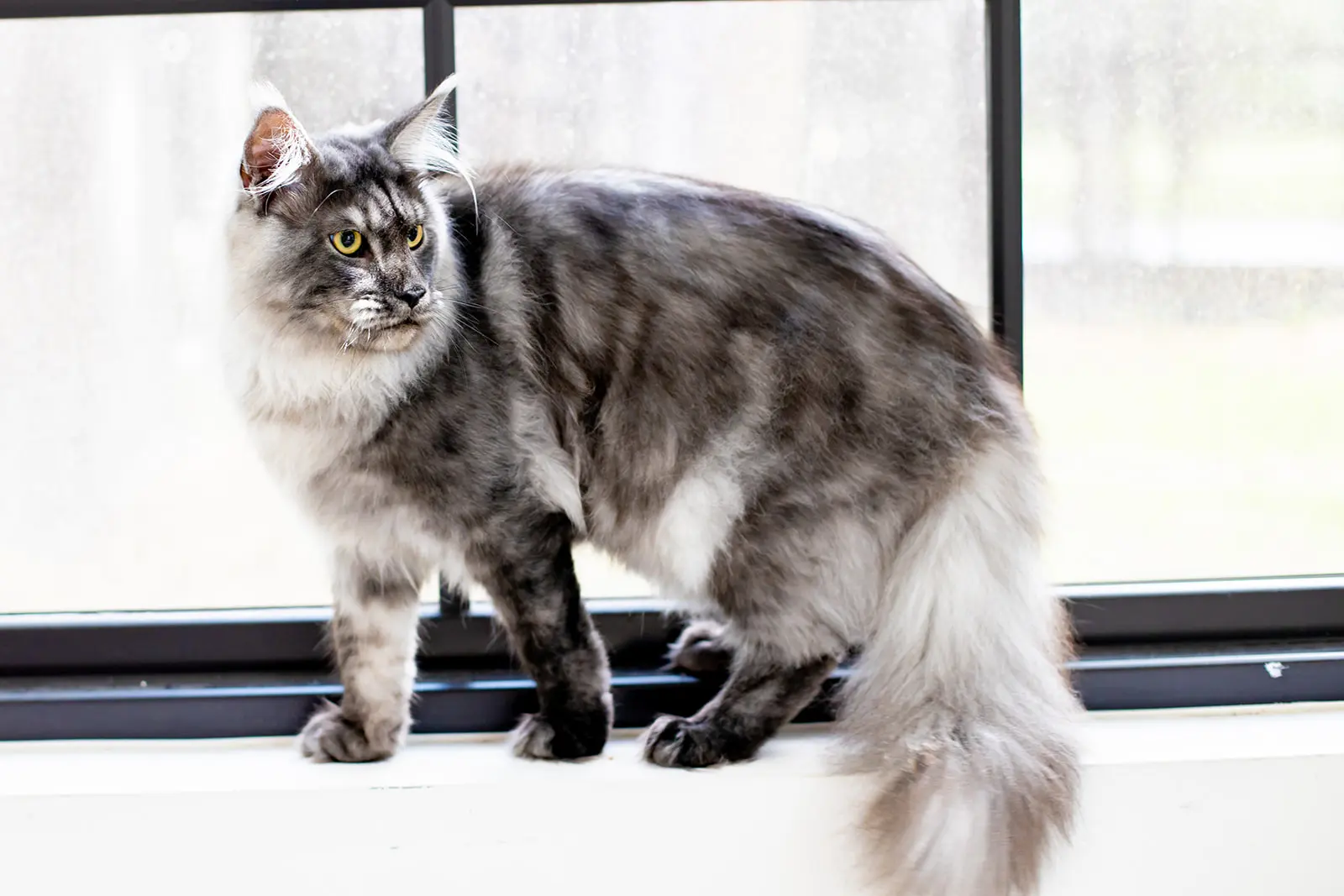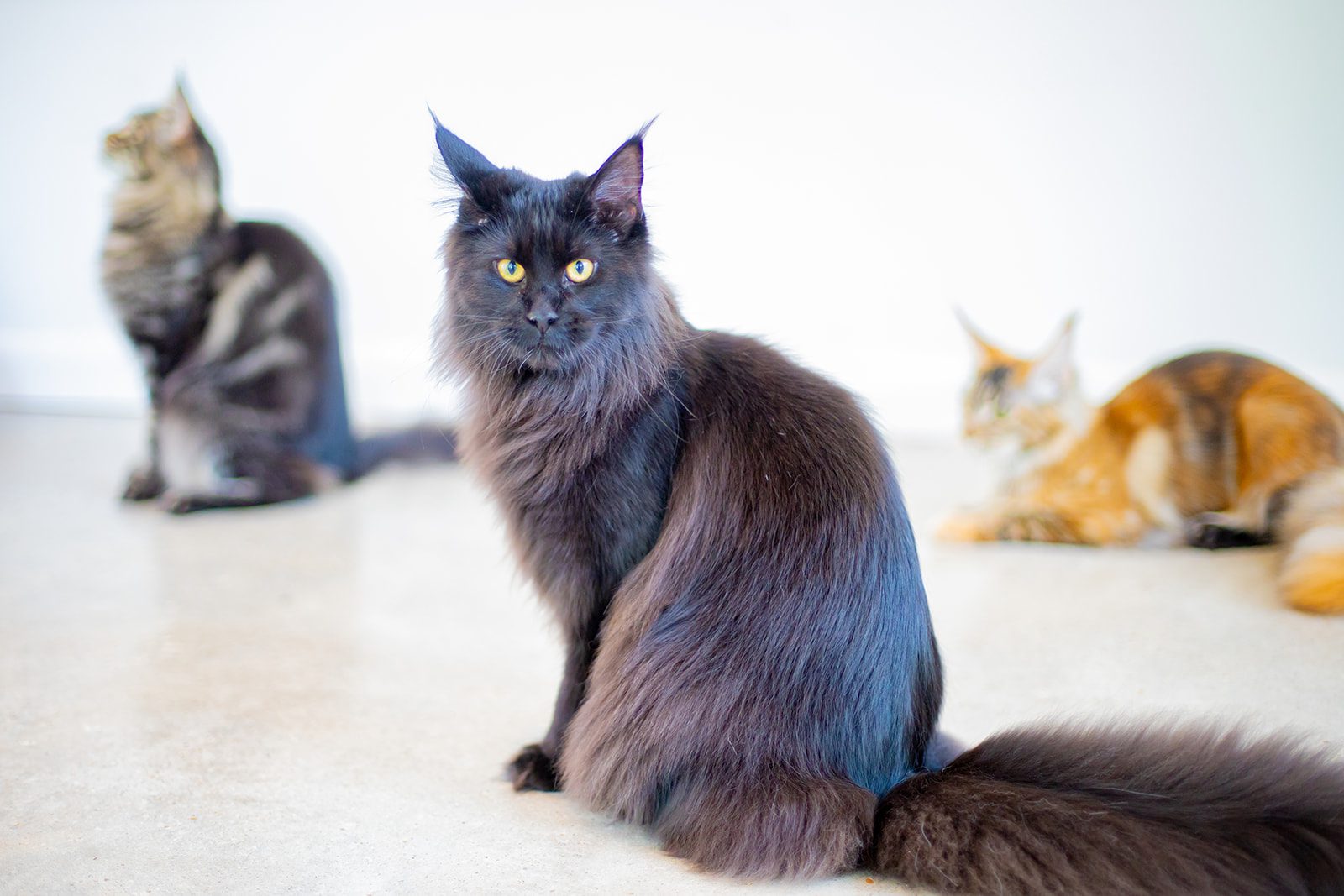 Solid Black Female [Not Available Yet]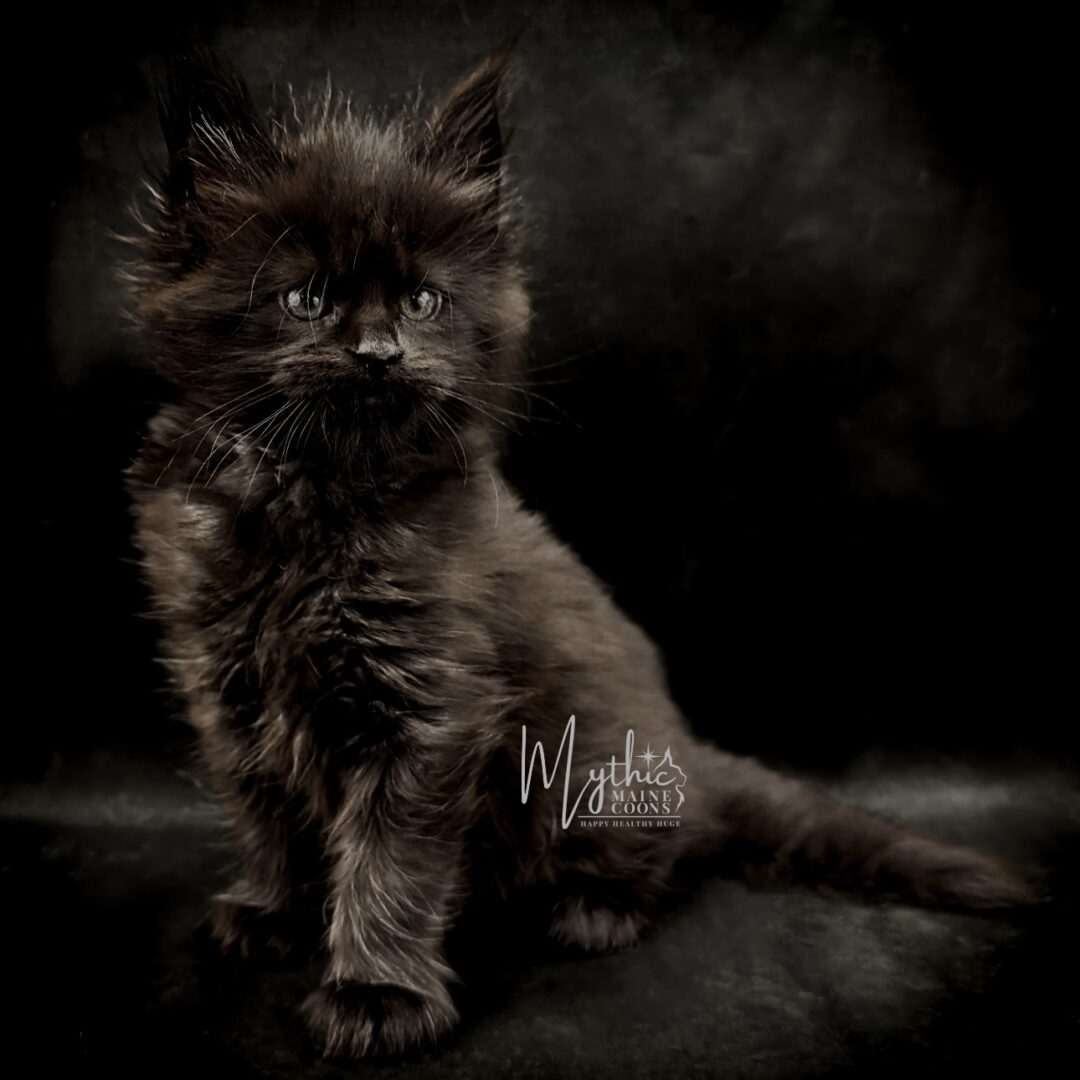 Black Smoke Male [Under Observation]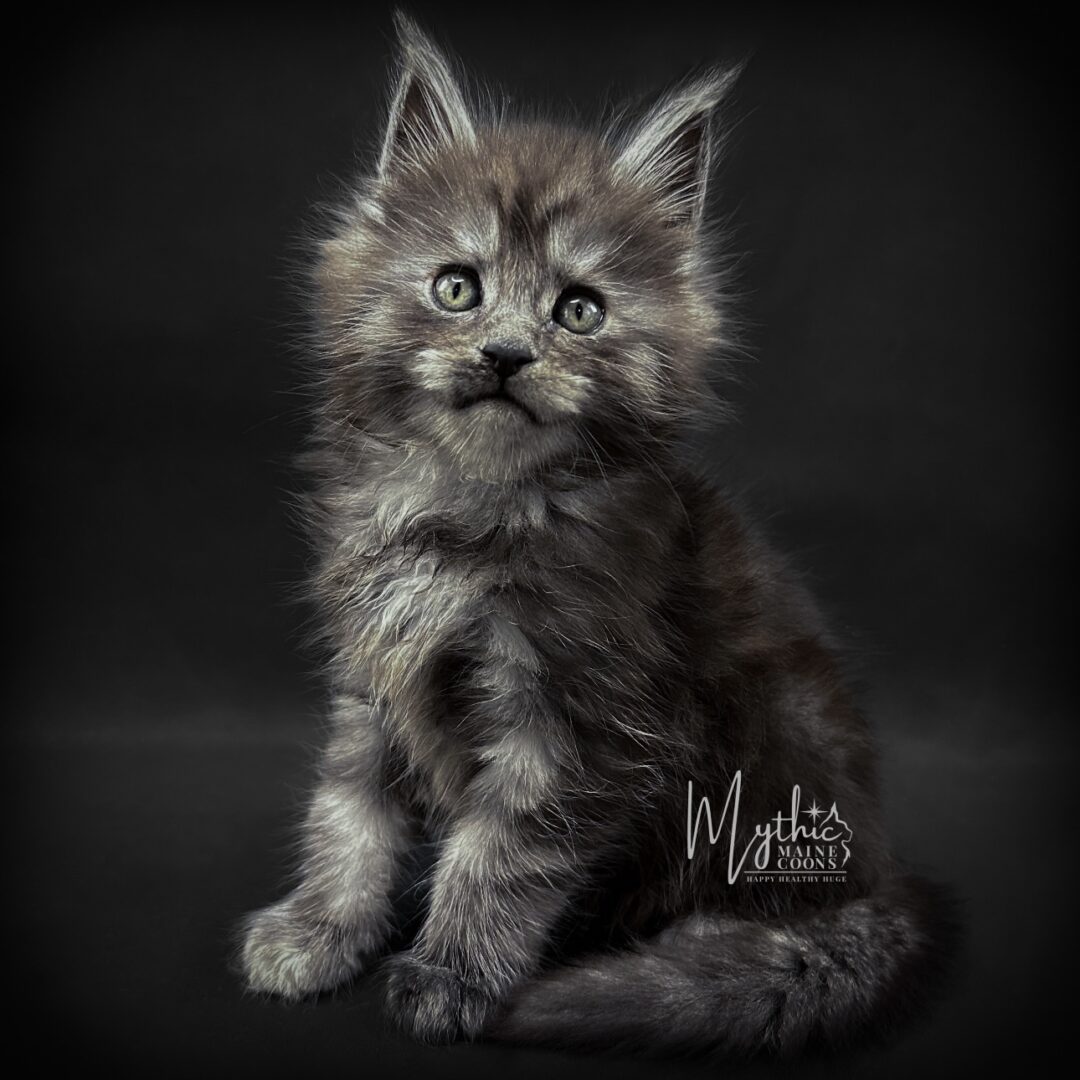 Black Smoke Male [Under Observation]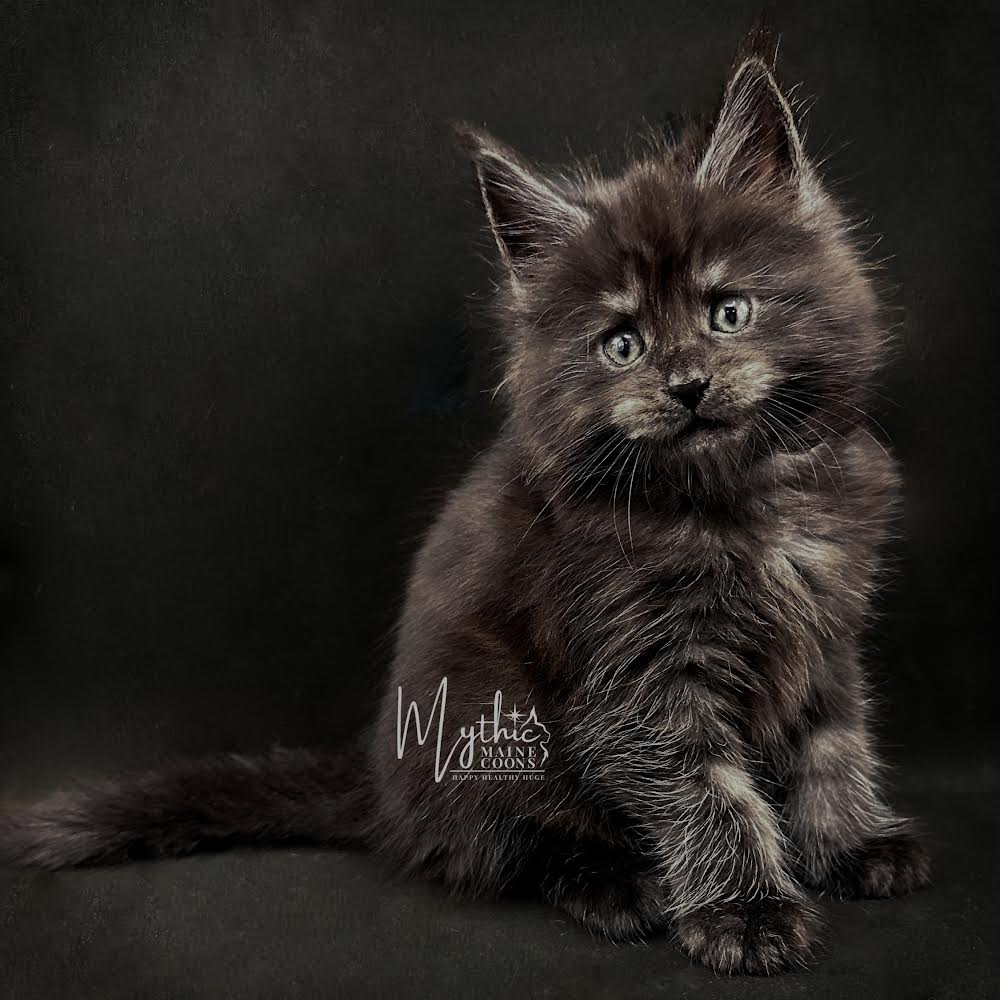 Litter L
DOB: 9/10/23 - Go Home Window Begins: 11/10/23