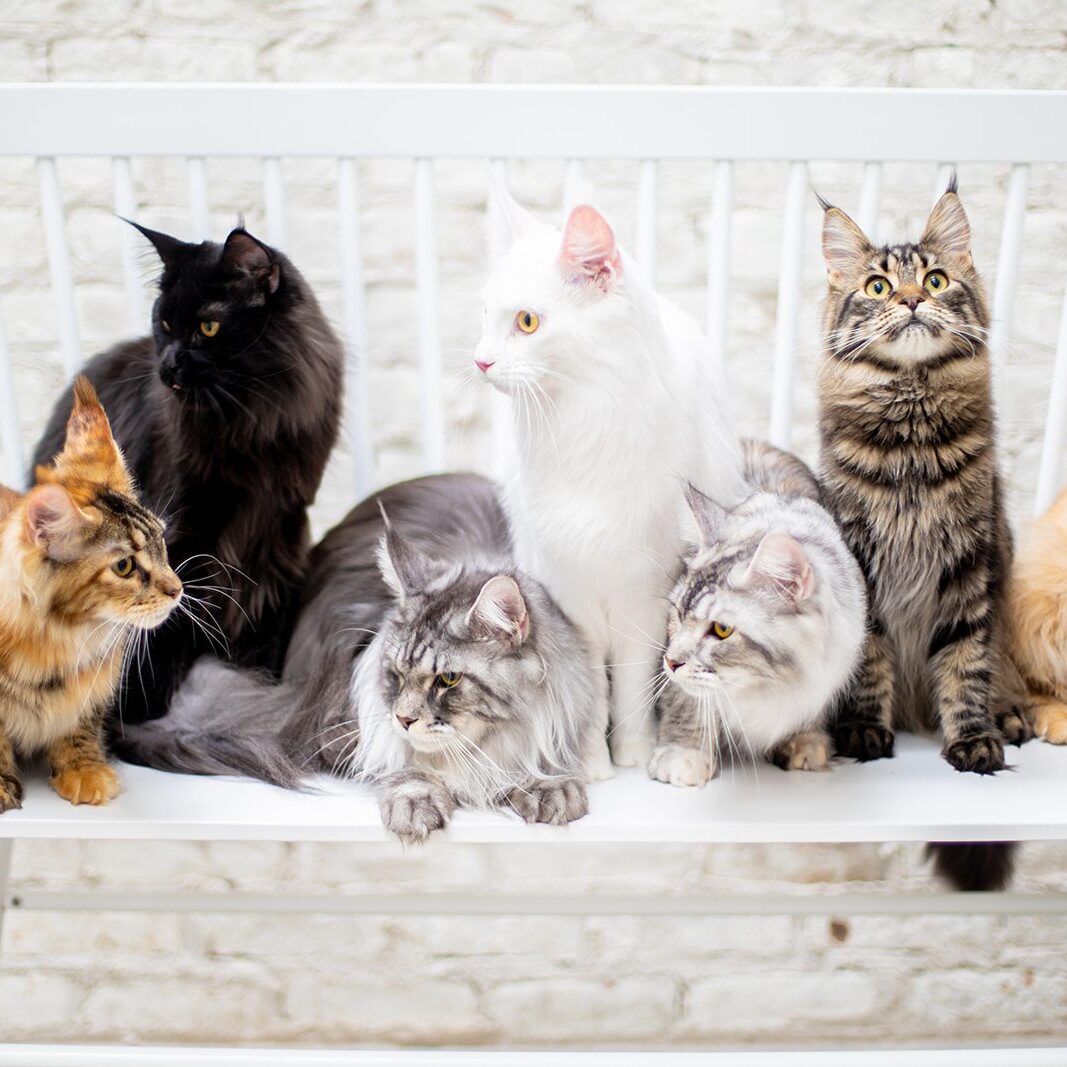 Each of our Maine Coon Queens has been DNA tested for 40+ feline diseases and conditions, including HCM, SMA, PKD, and PKDef. An Echocardiogram is completed every year by a licensed Feline Cardiologist on our all of our Maine Coon Kings. This ensures the long term health of our Queens' hearts and also allows us to screen for HCM. Health is our number one priority here at the Mythic Maine Coons cattery. To learn more about HCM, check out our FAQs page.
Our Queens have the run of the house. They are free to go wherever they choose in the house besides the Kings' suite. They are never kept in cages. We are always available to give them attention and they are never left stressed or lonely. We feed them a special diet of Royal Canin Mother & Baby Cat Wet Food to ensure they are in optimal condition. When it's near the due date for one of our Queens, she is moved to our special nursery. It is clean, quiet, and warm. Perfect conditions for baby kittens. Once kittens are old enough, they and their mother leave the nursery and live underfoot, out in the house with our family.

Our Gorgeous Queens Are Below!

Black Silver Ticked Torbie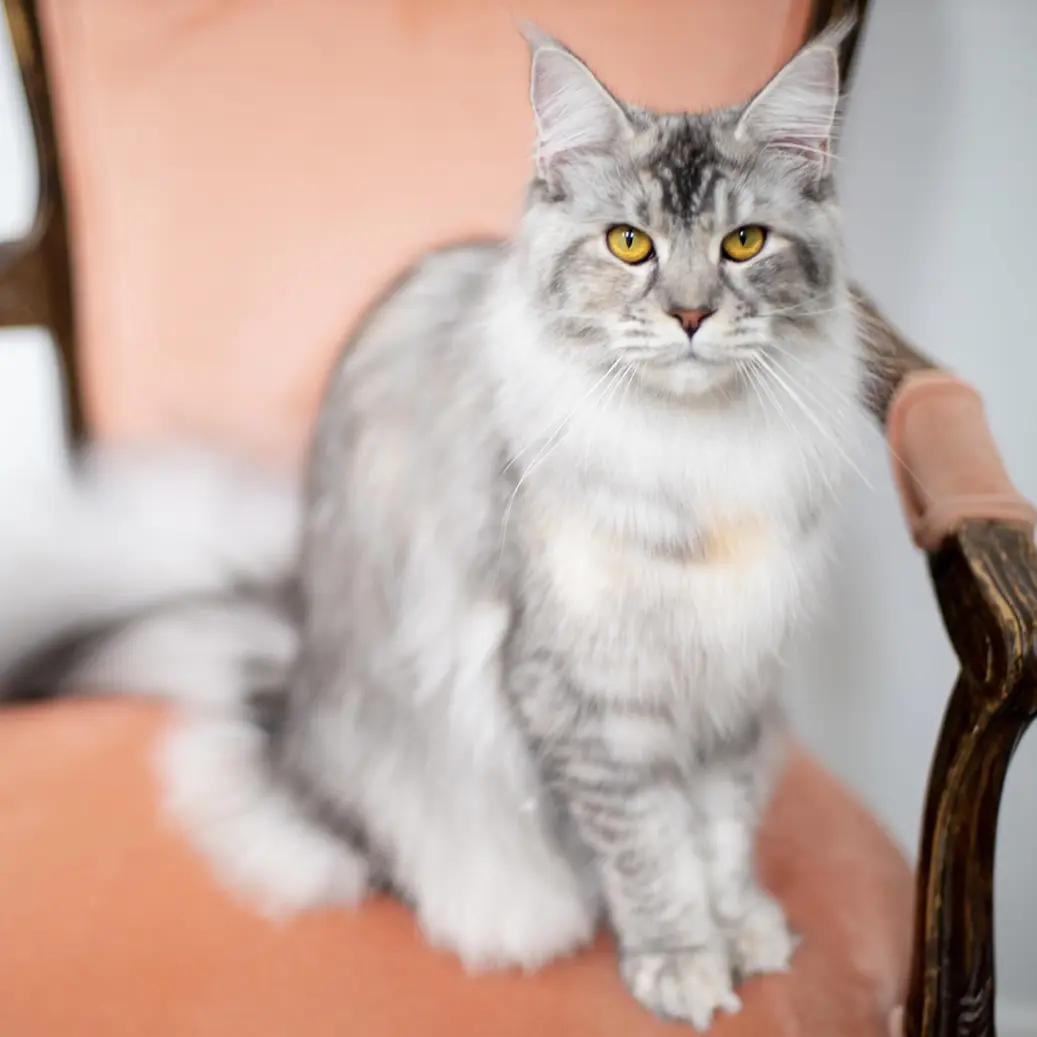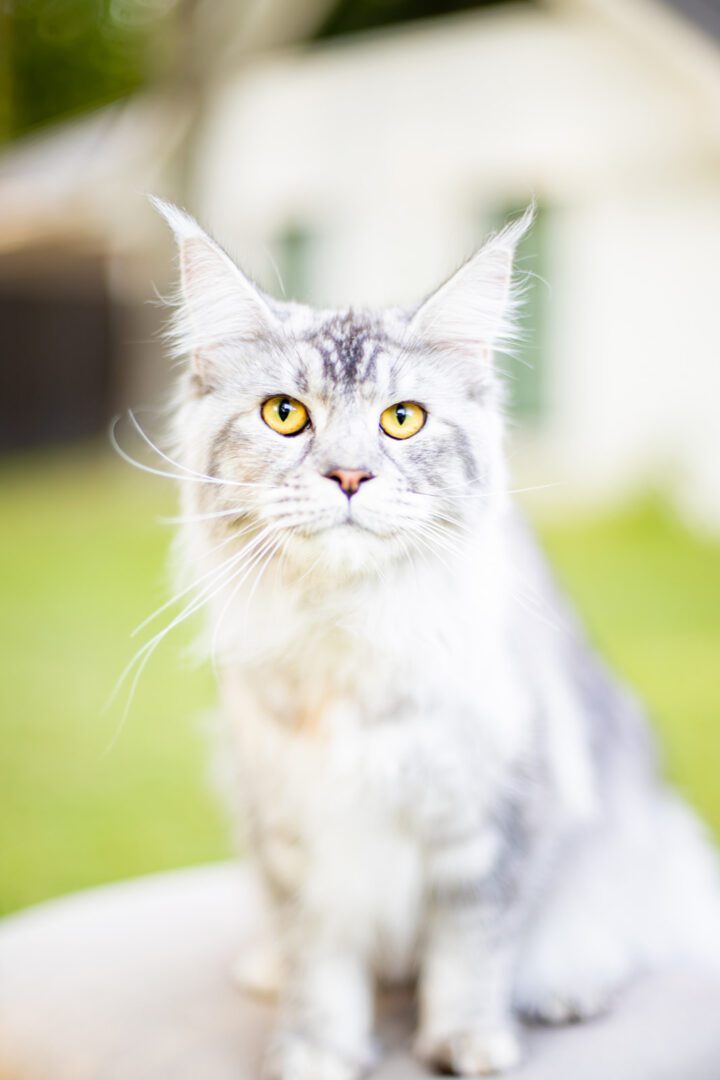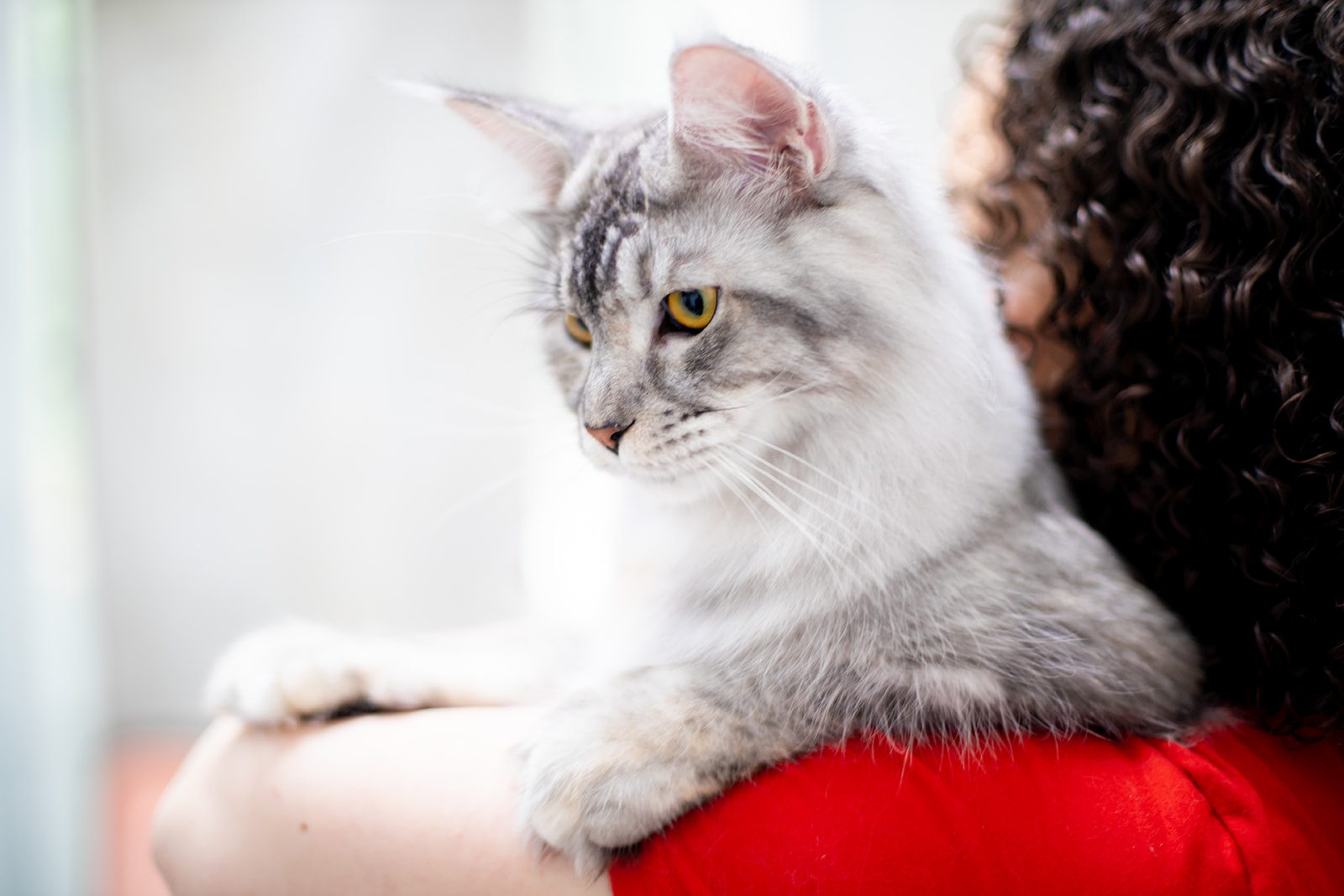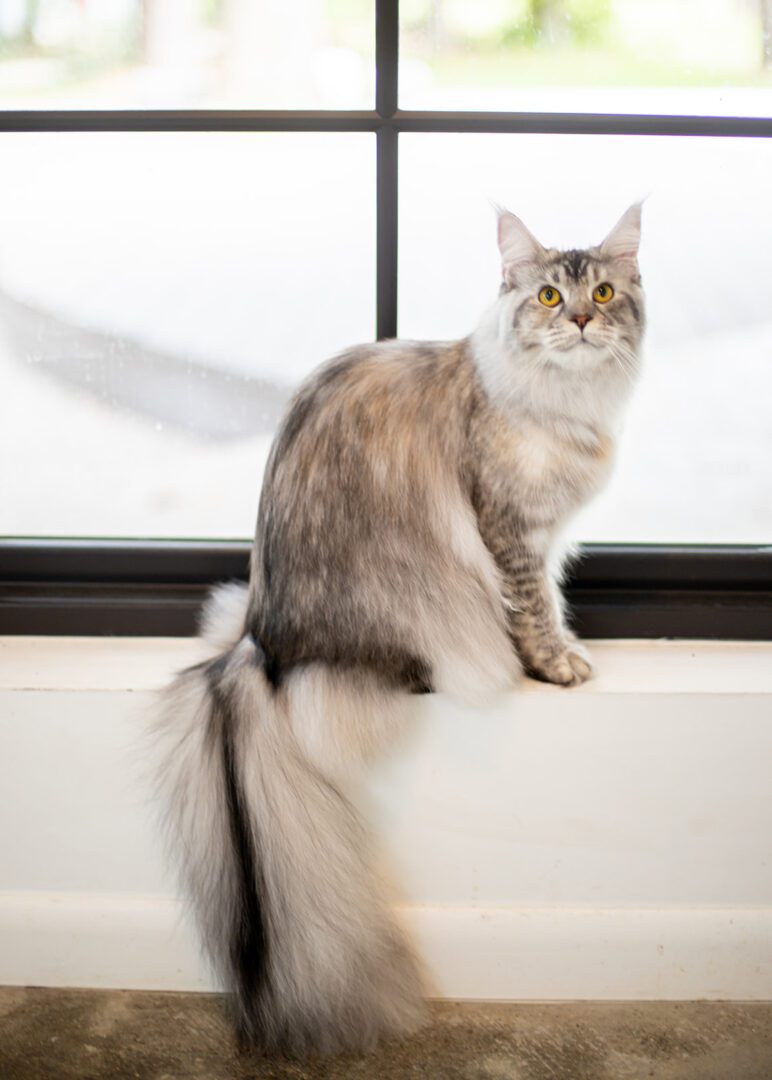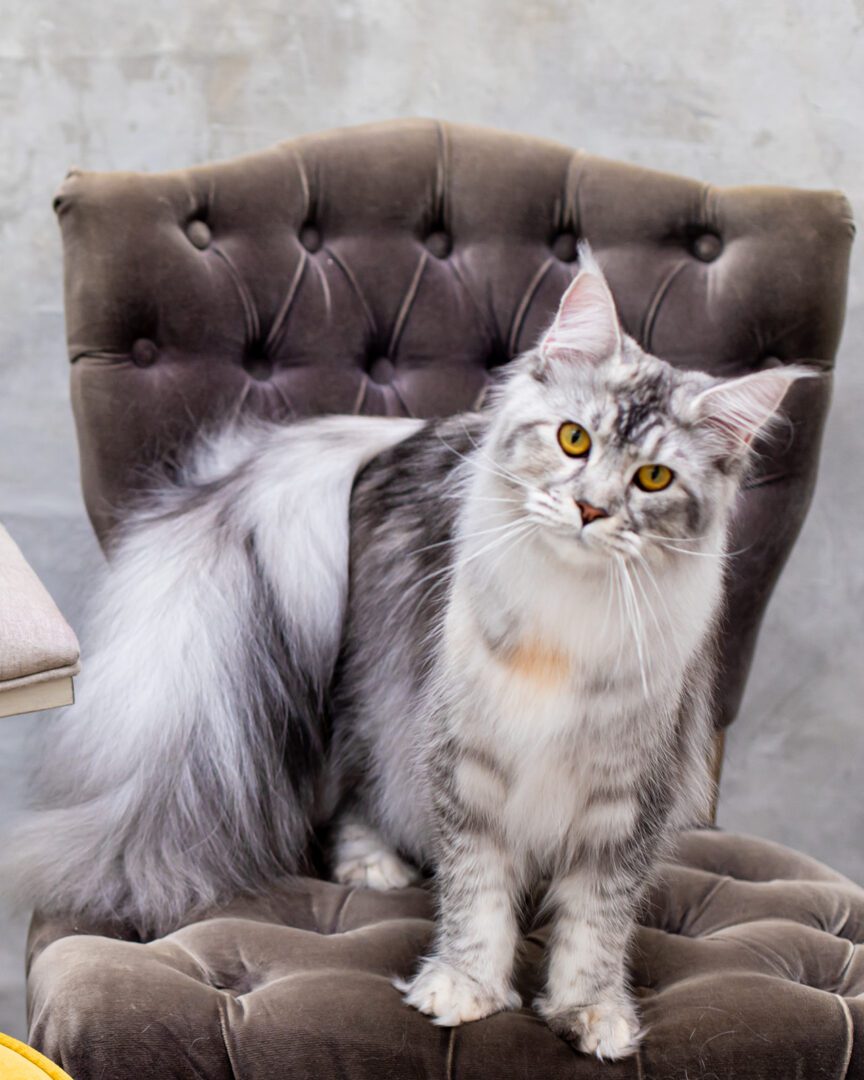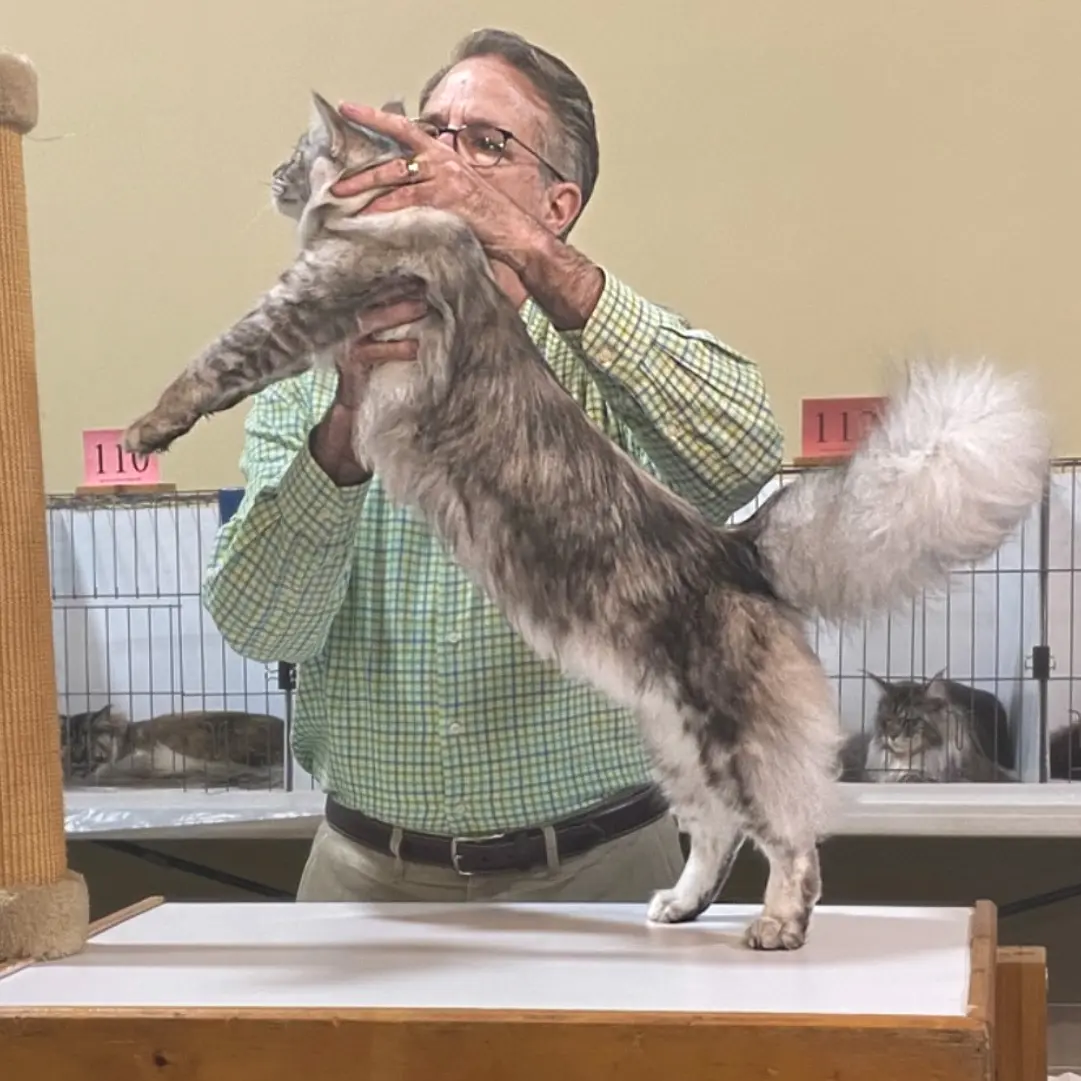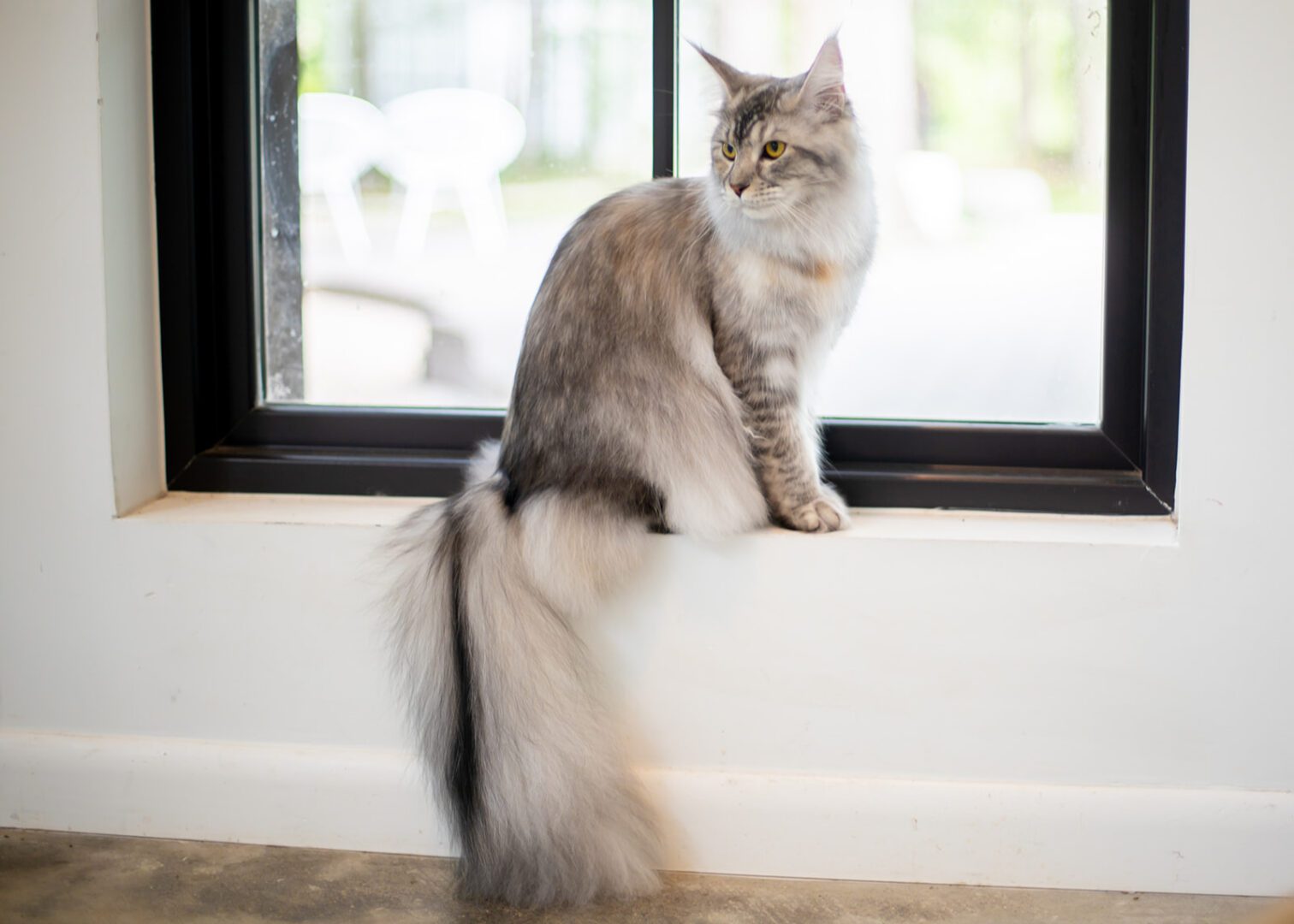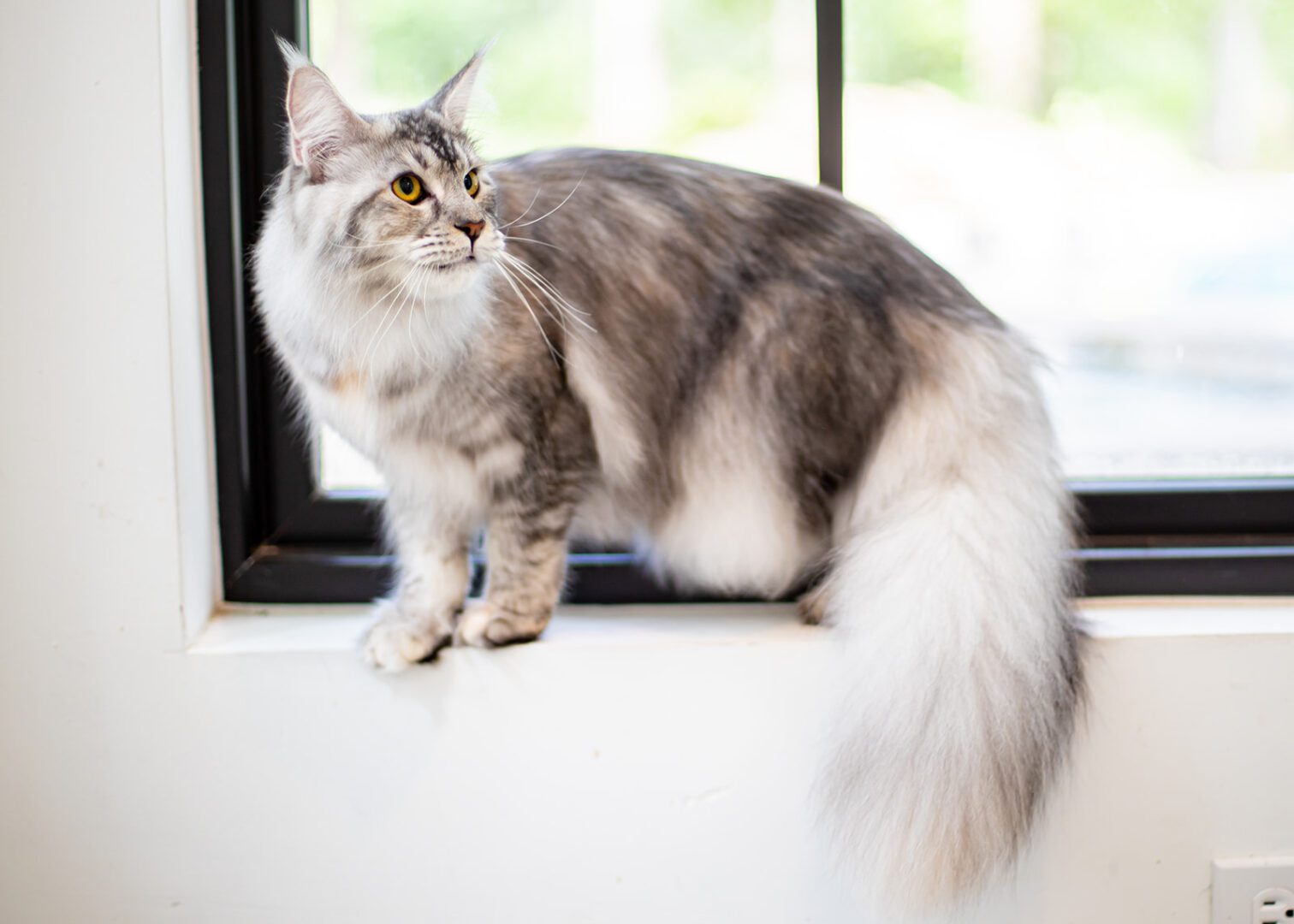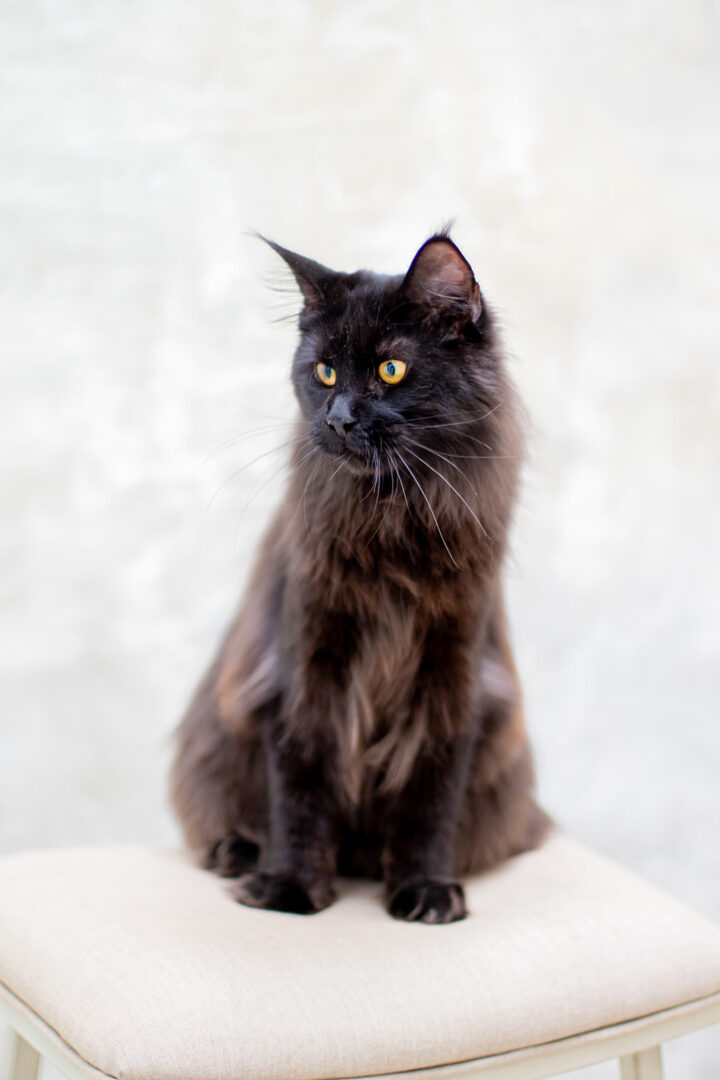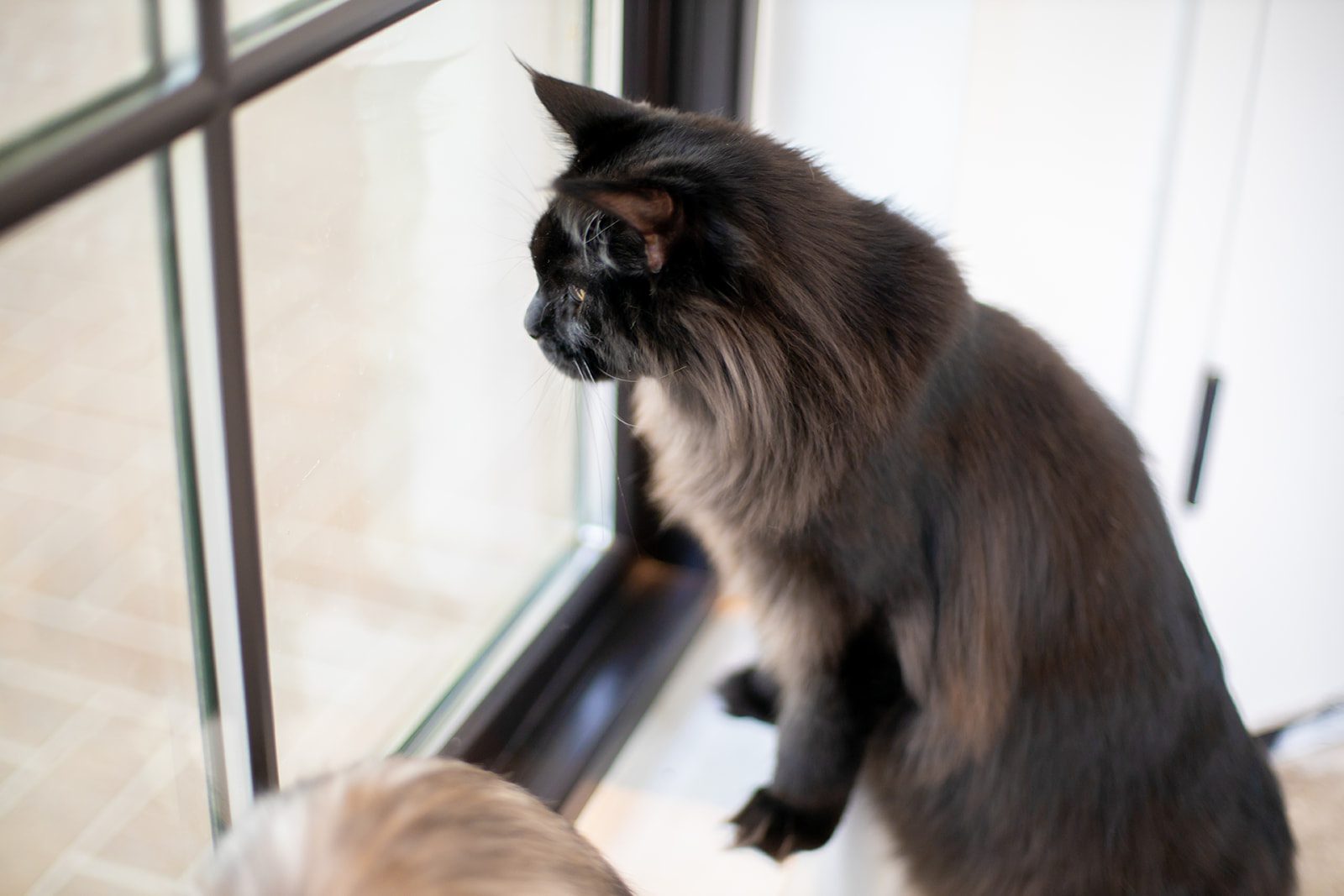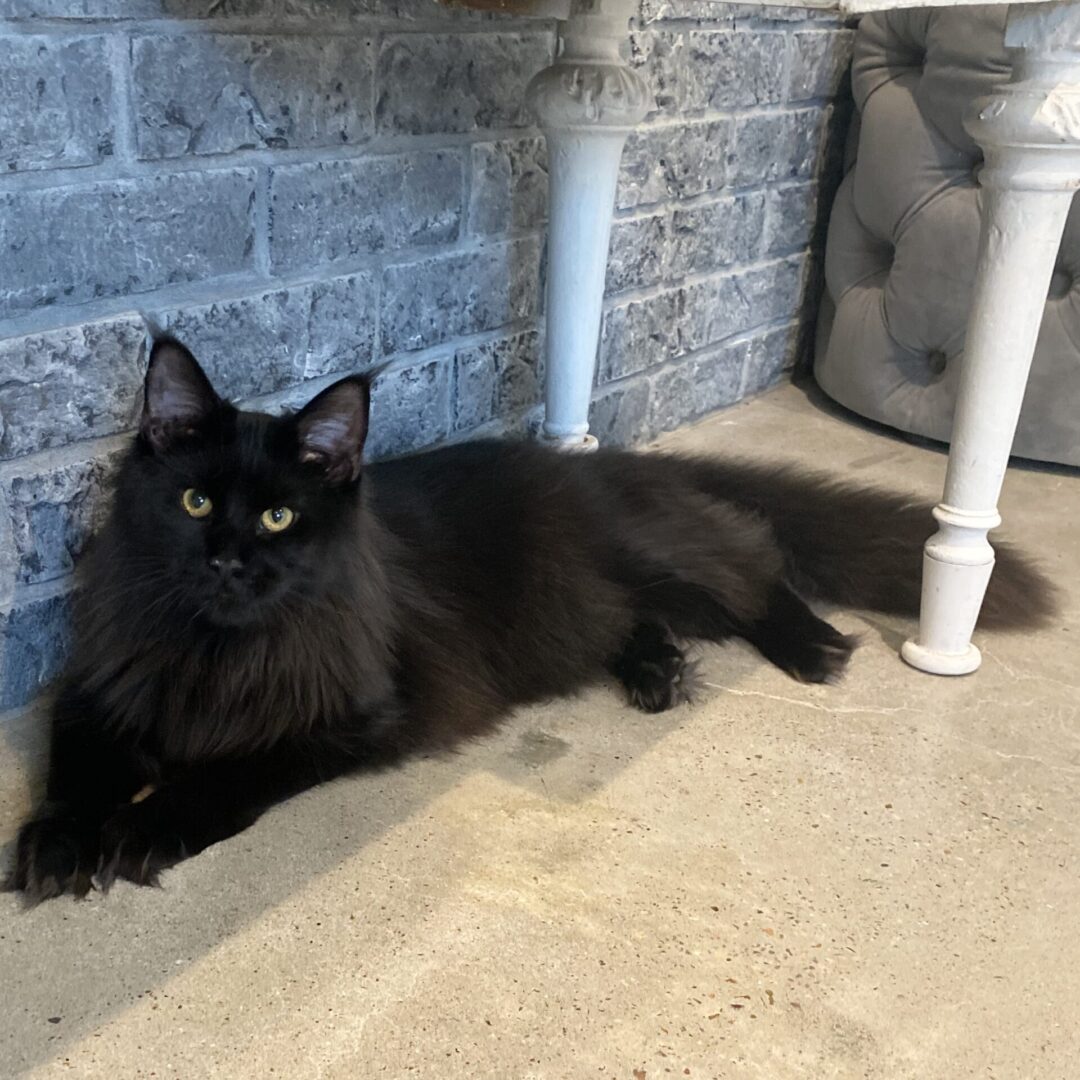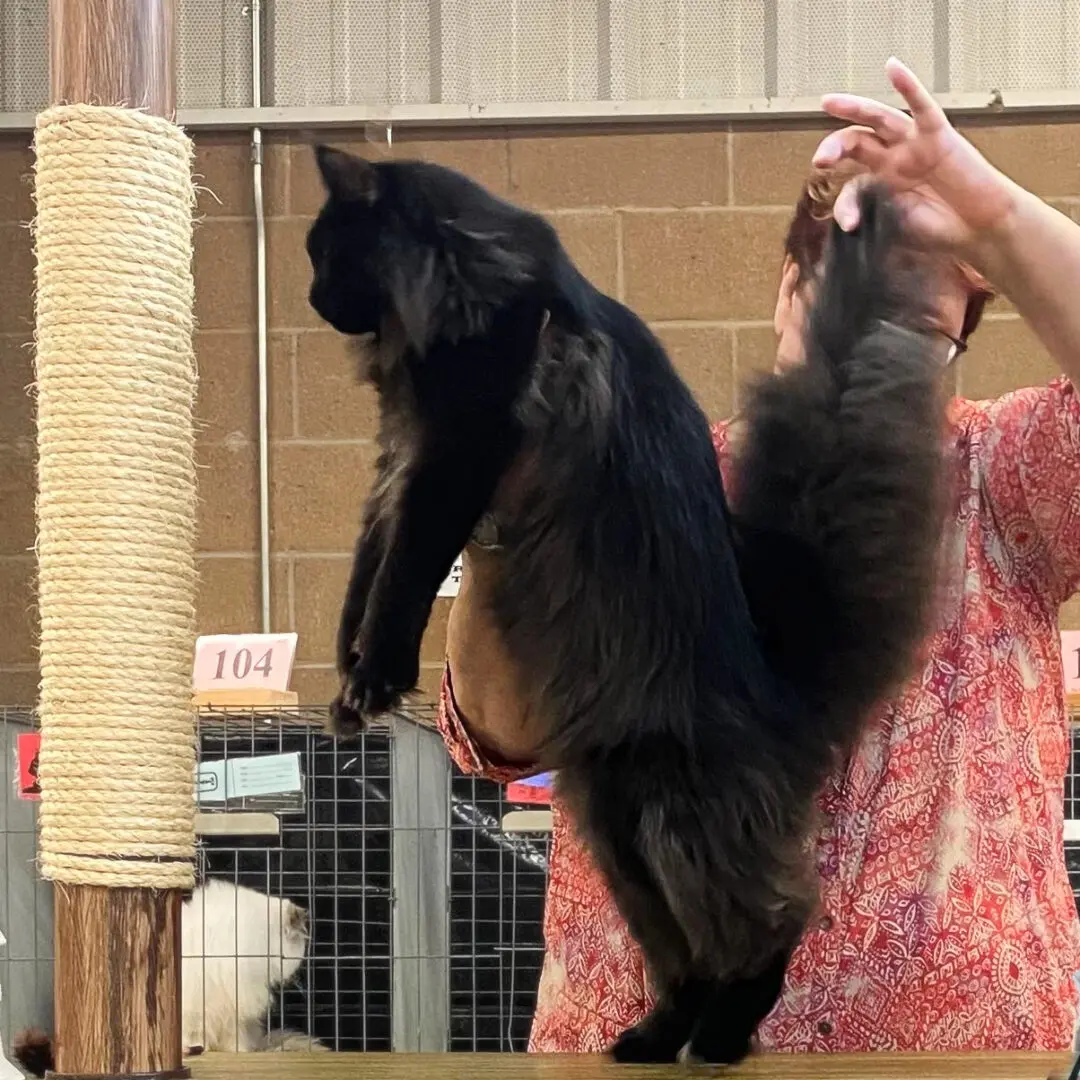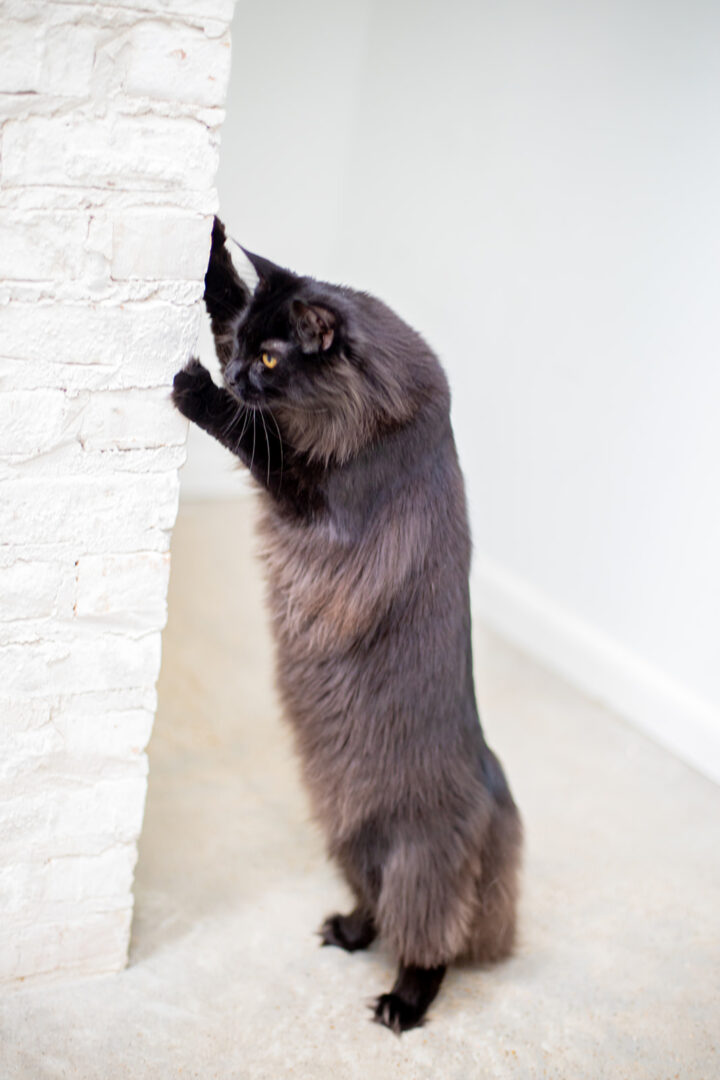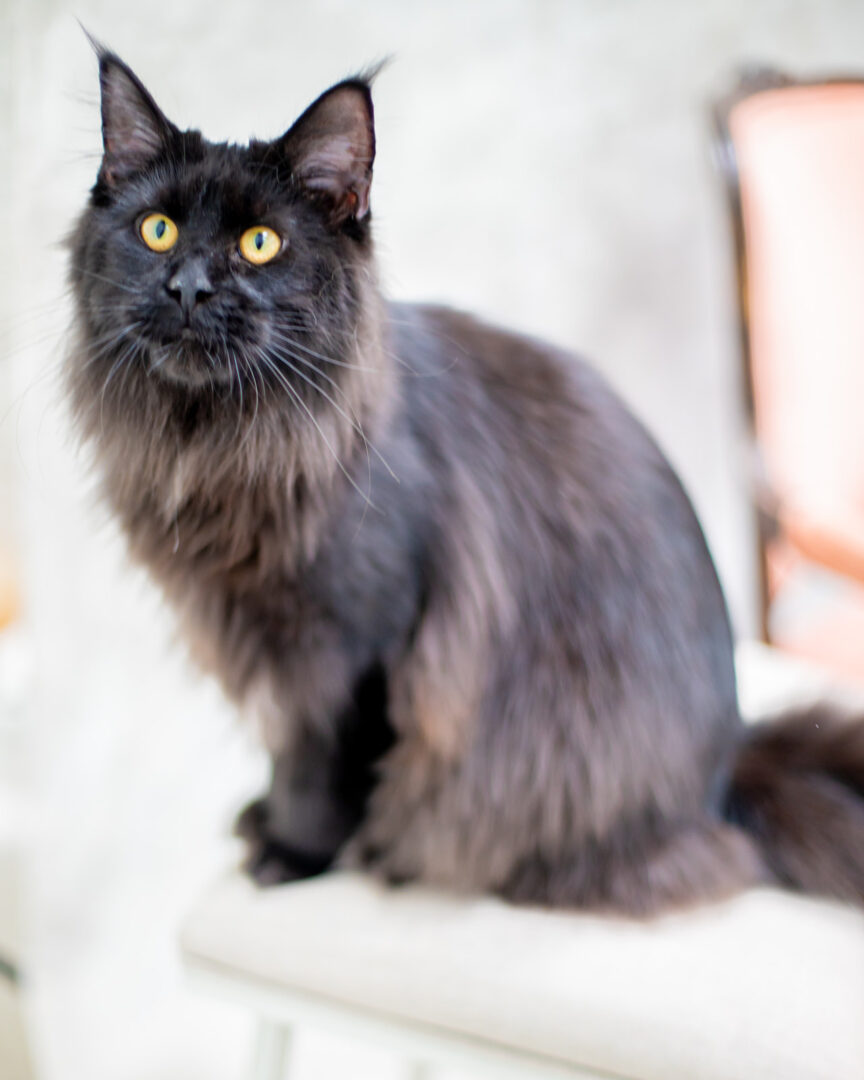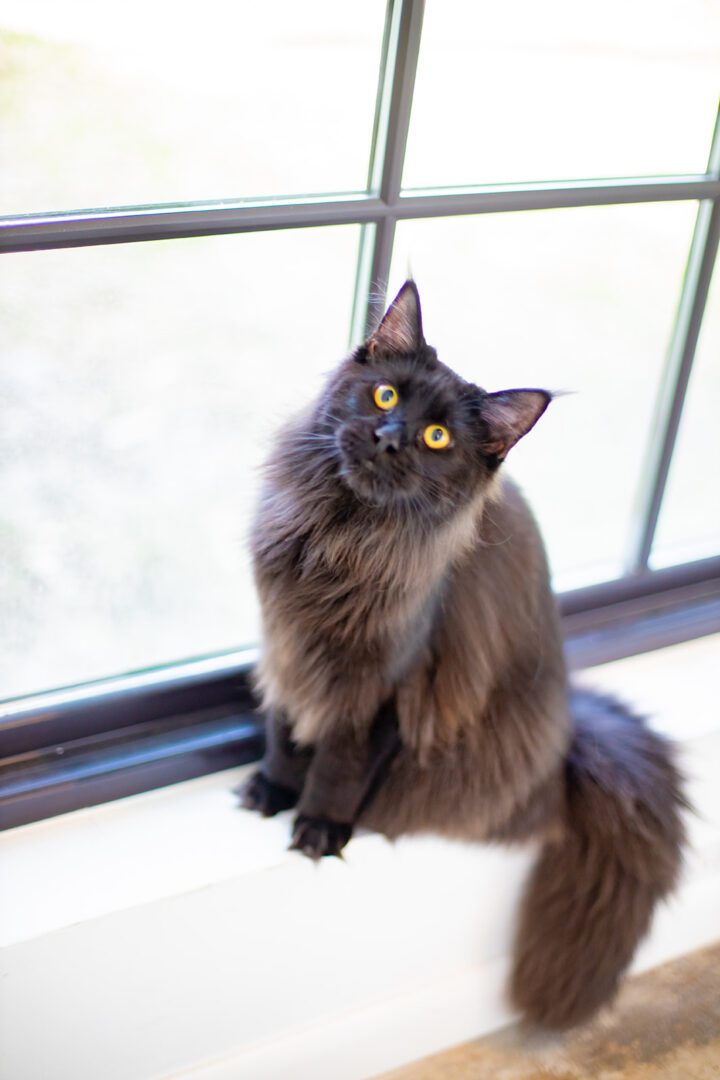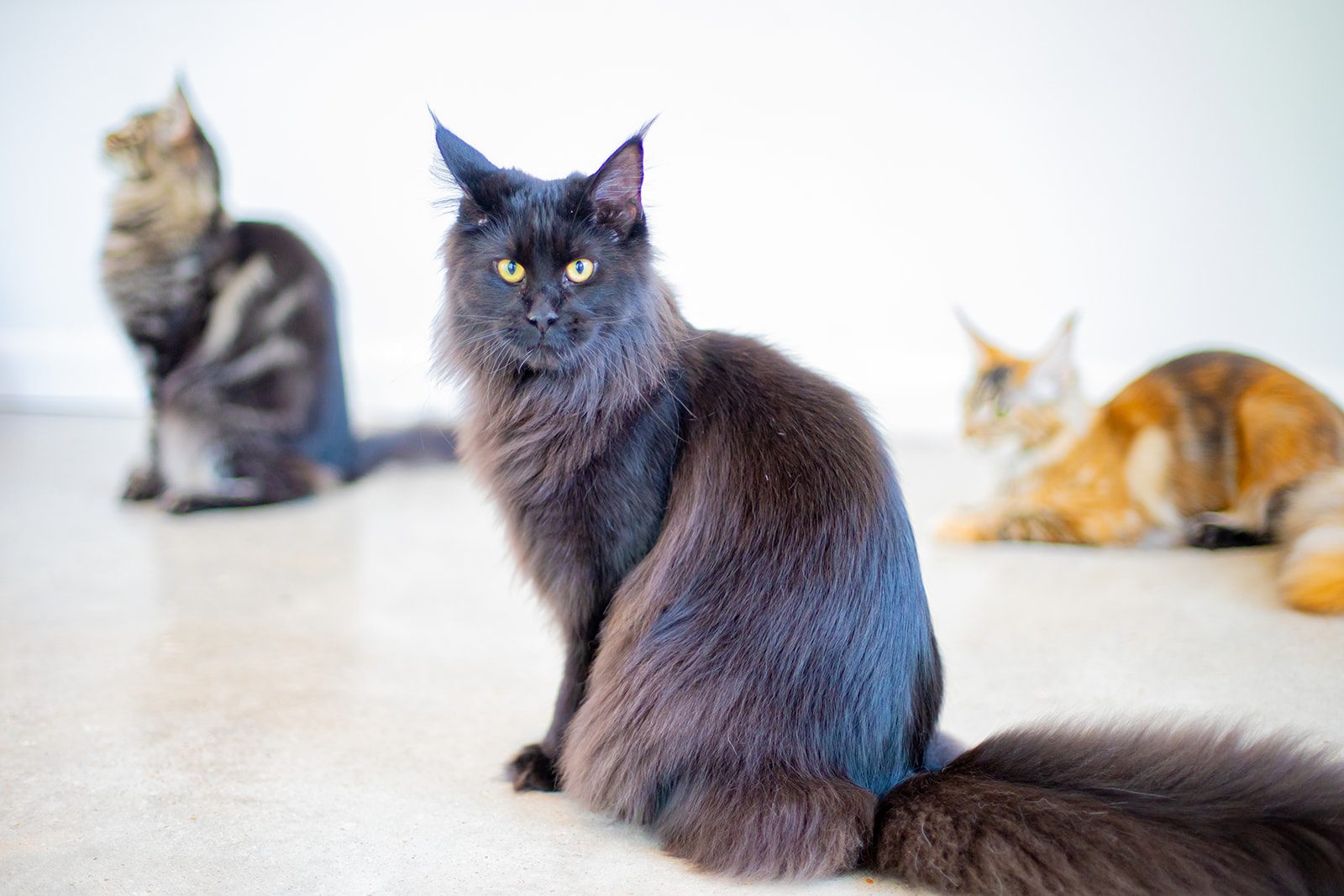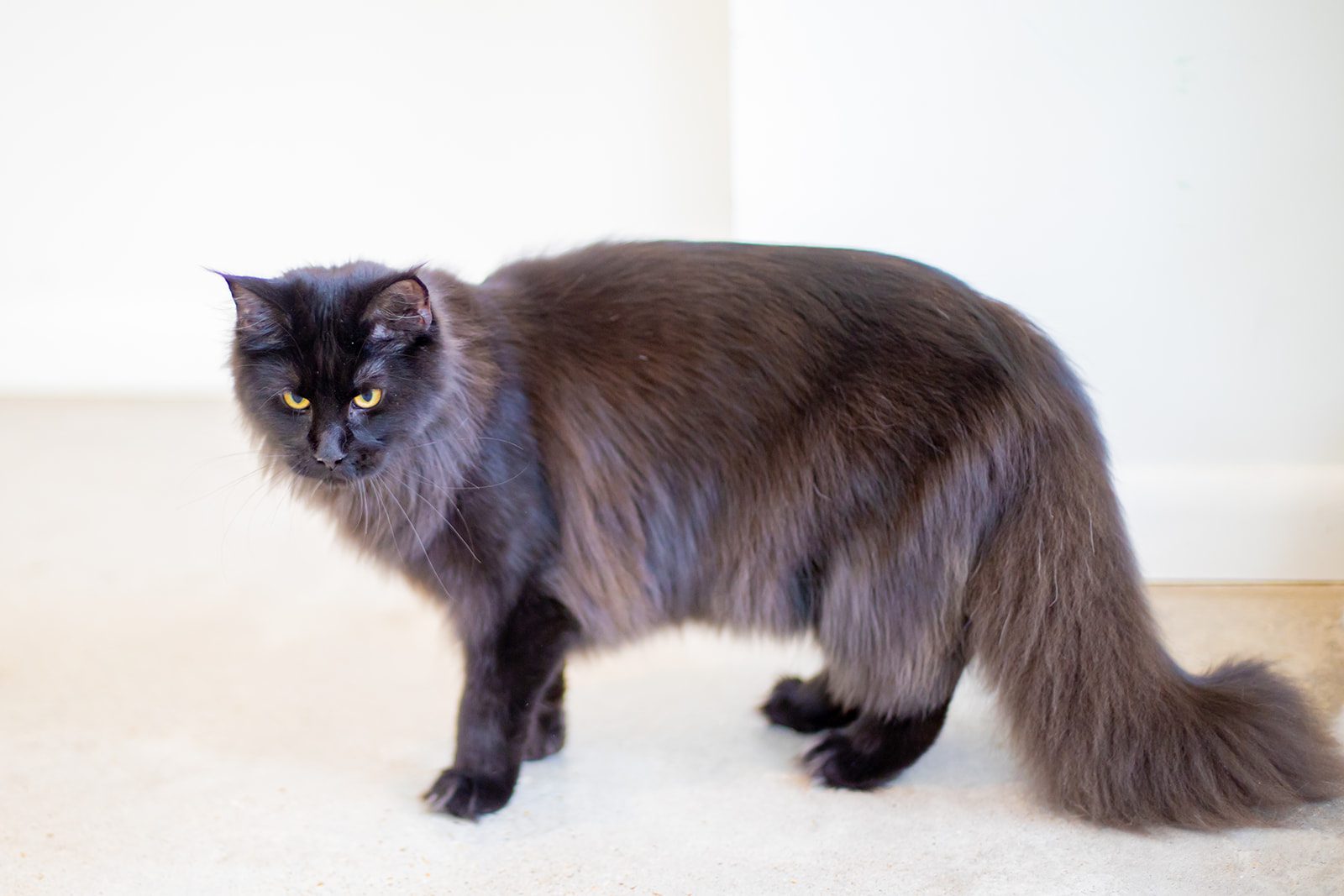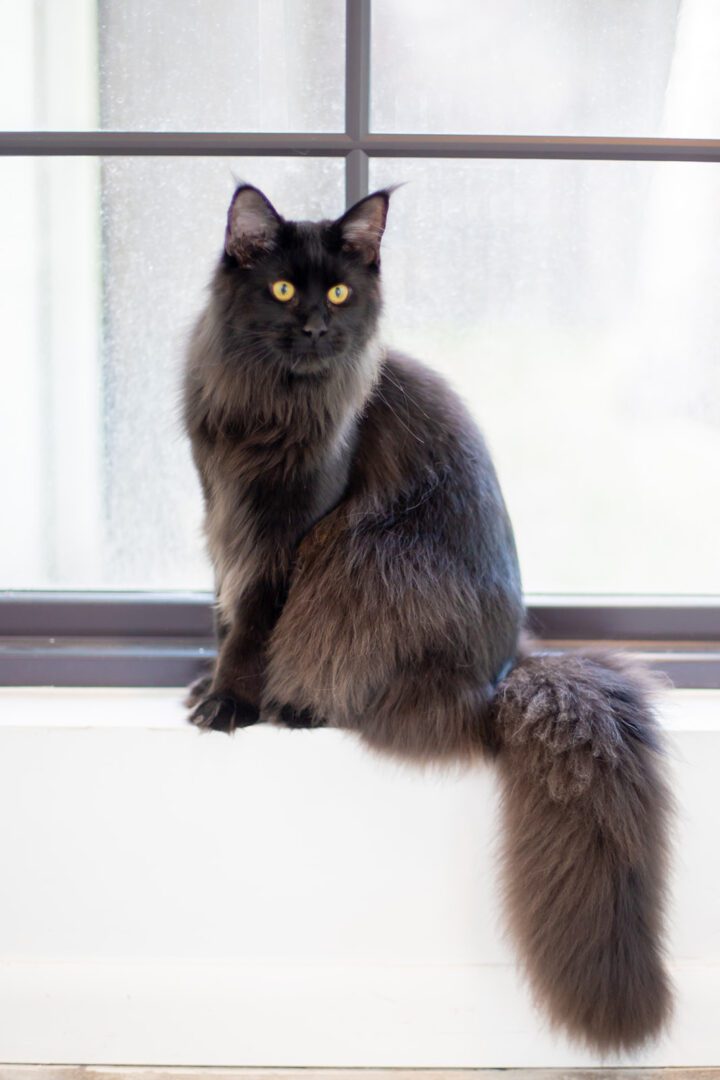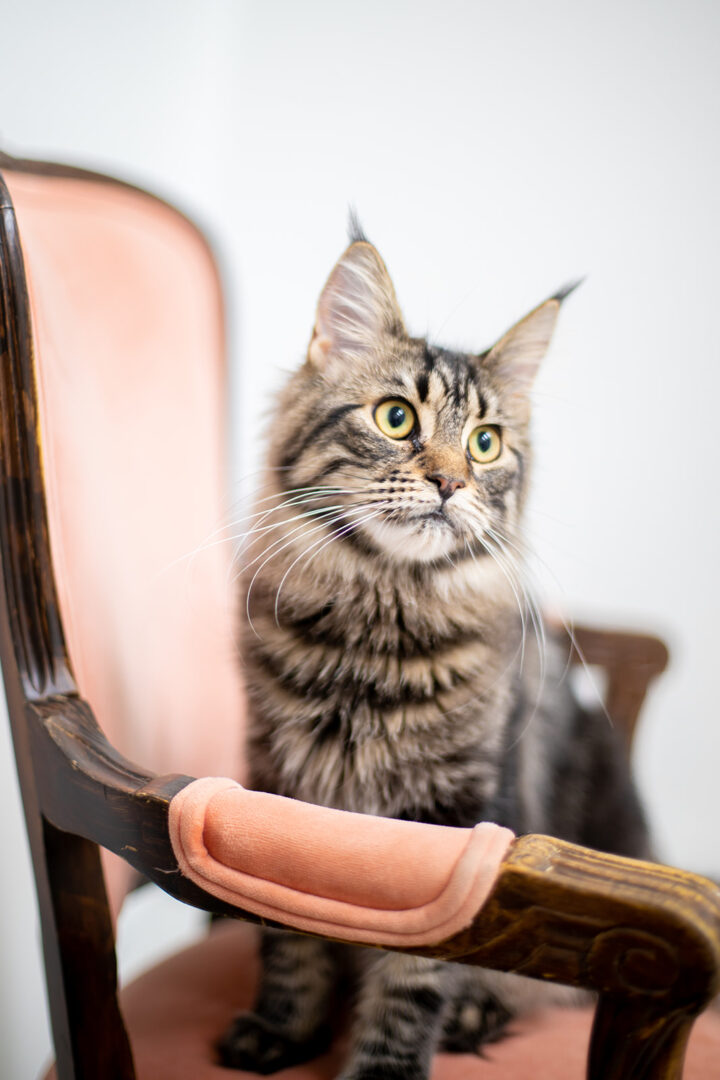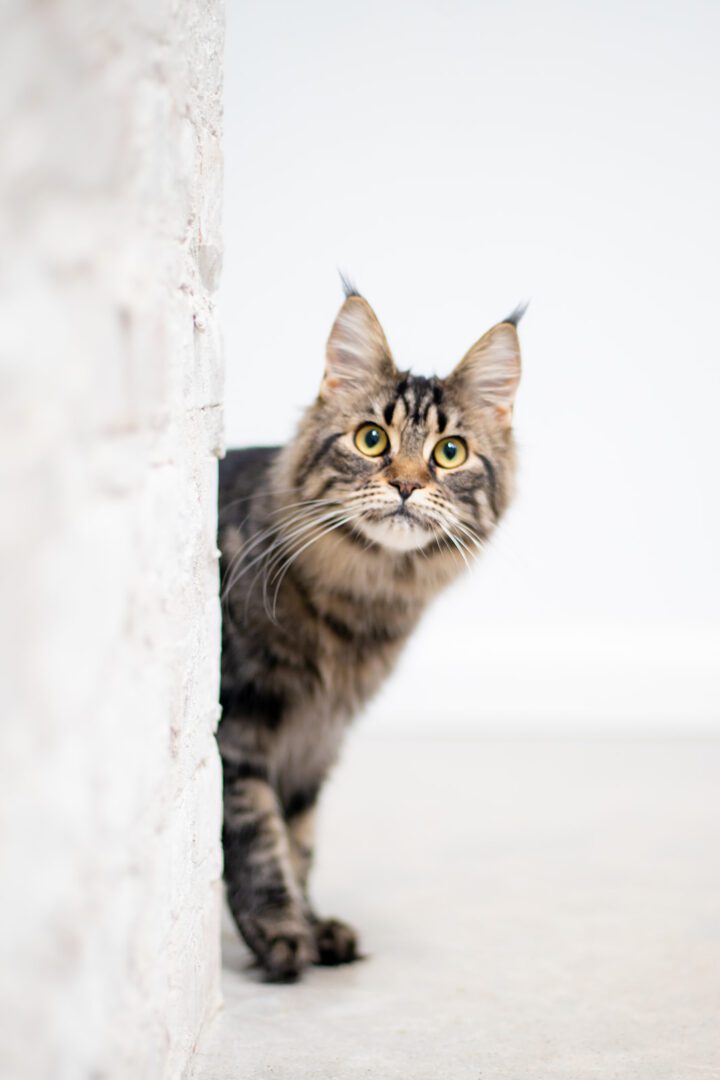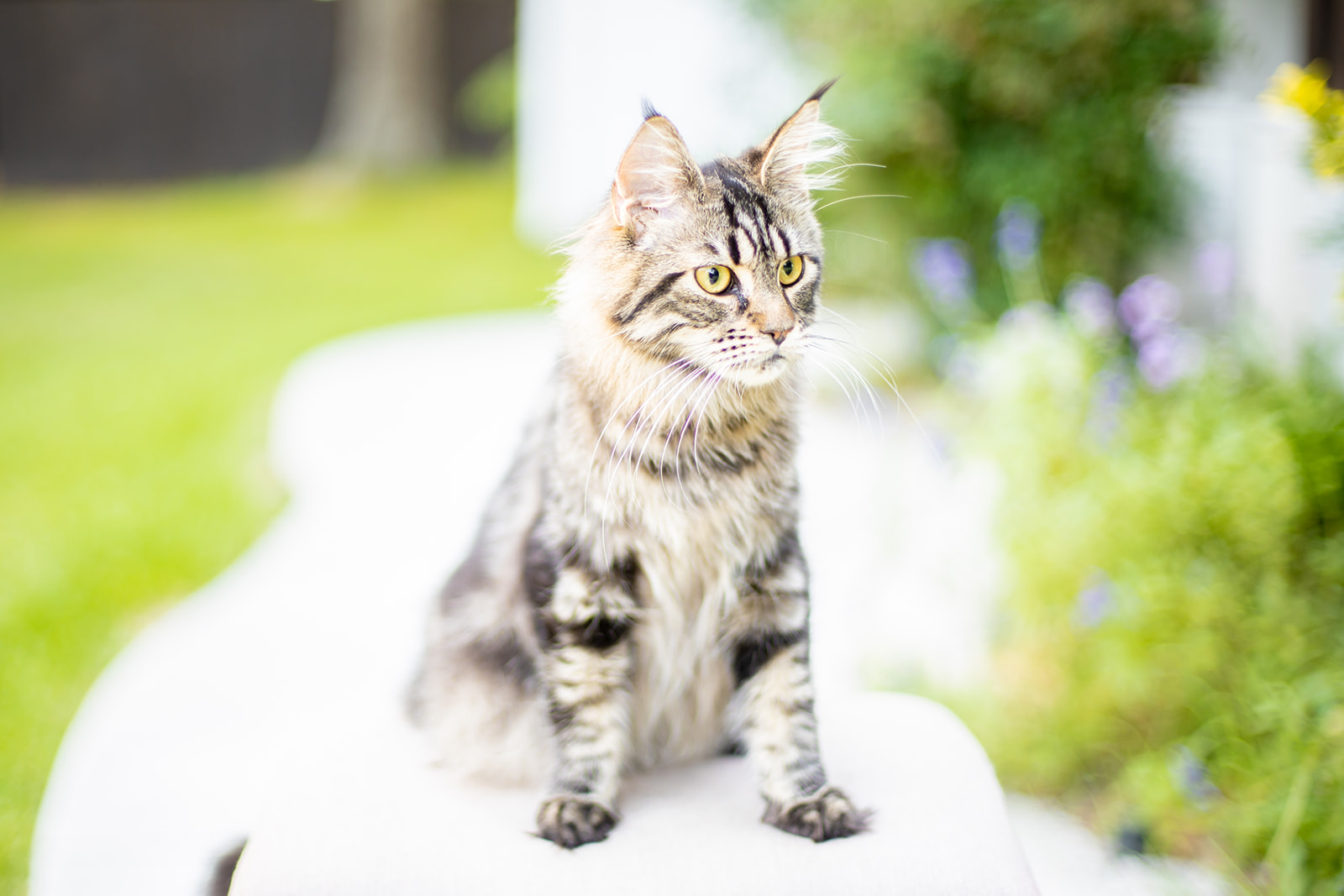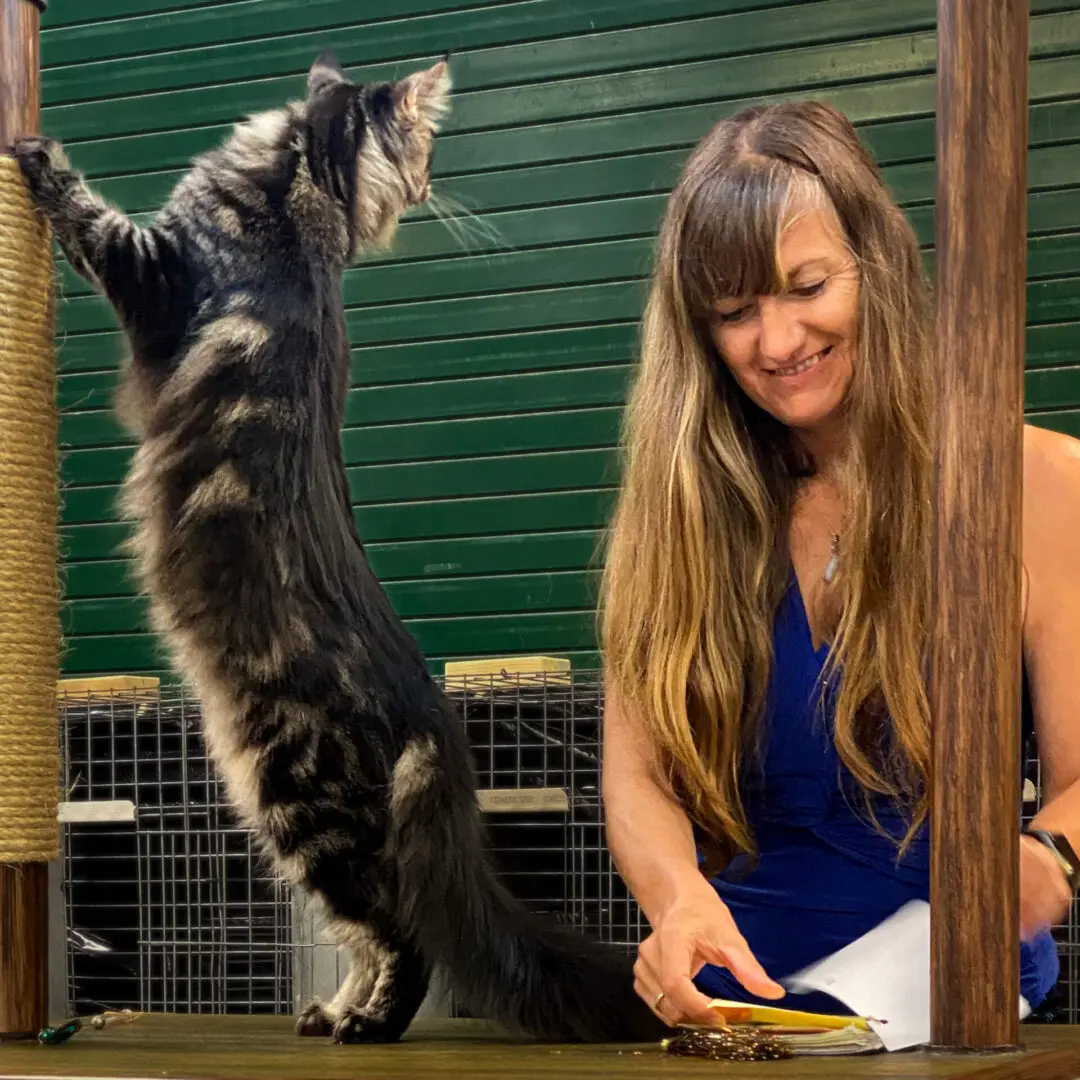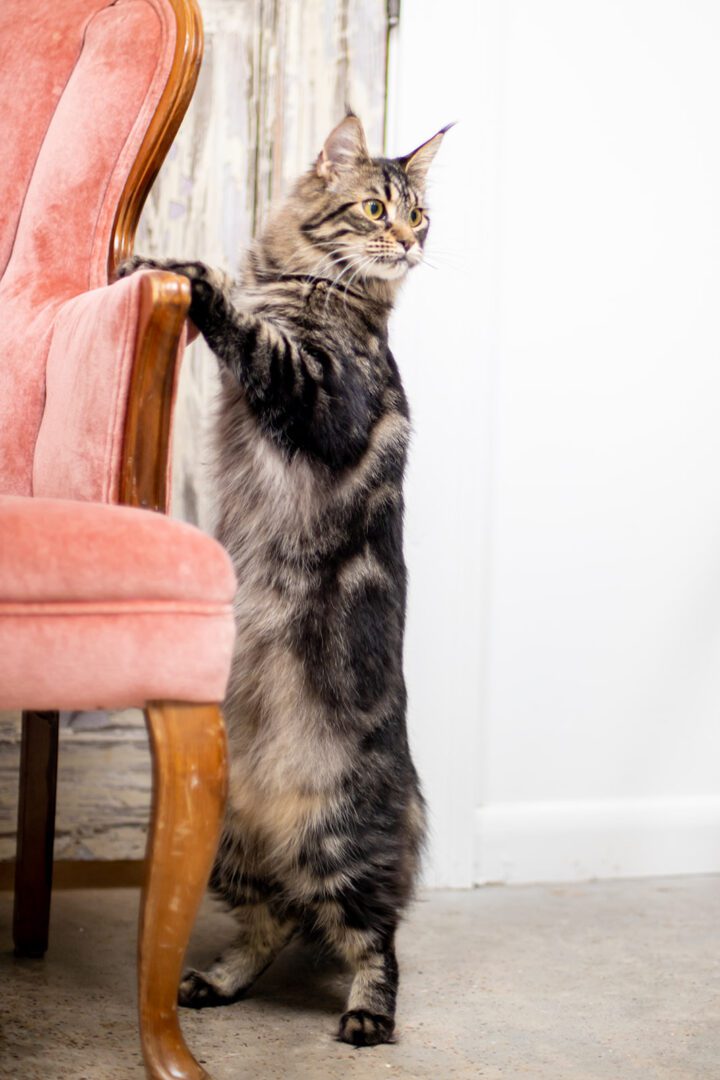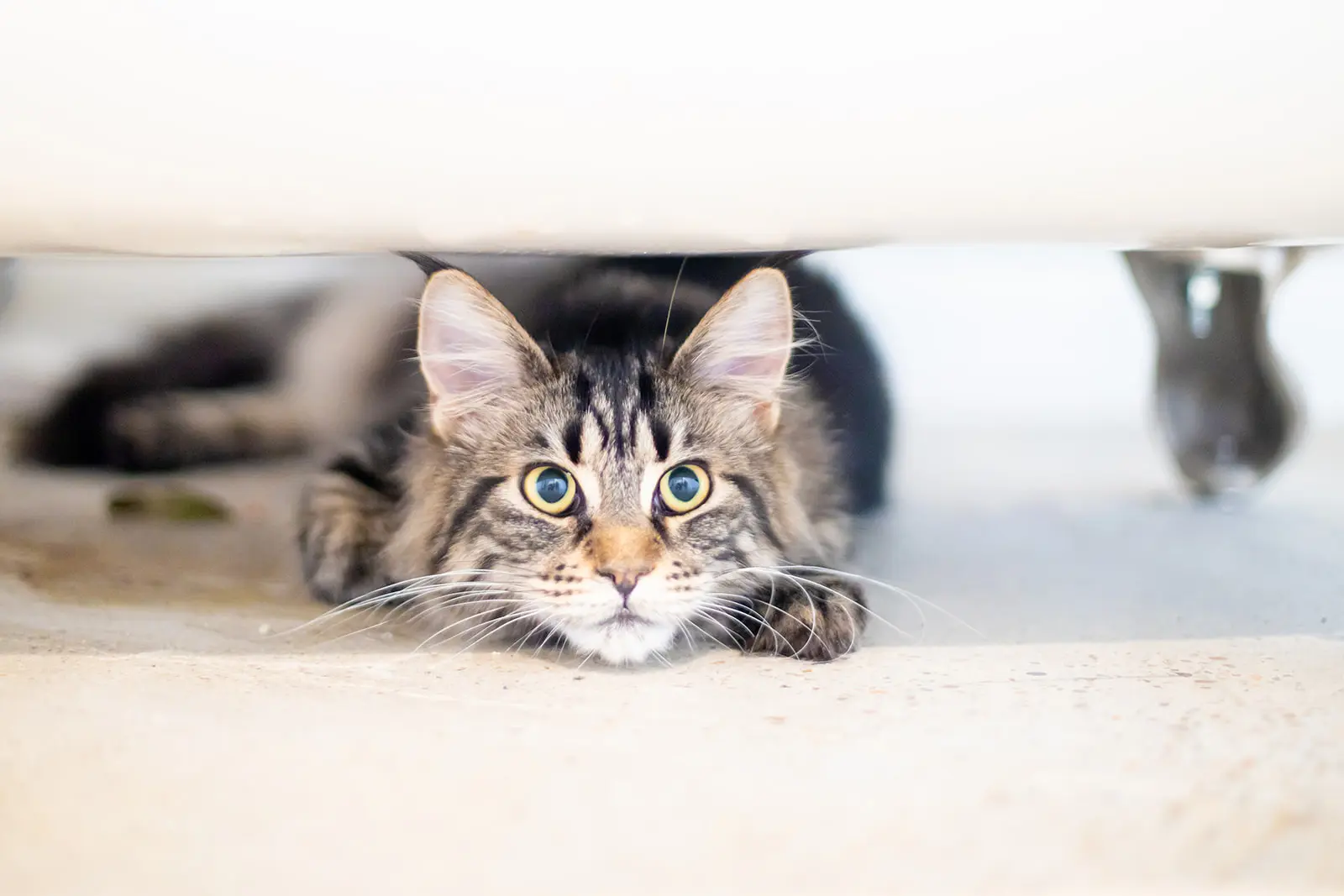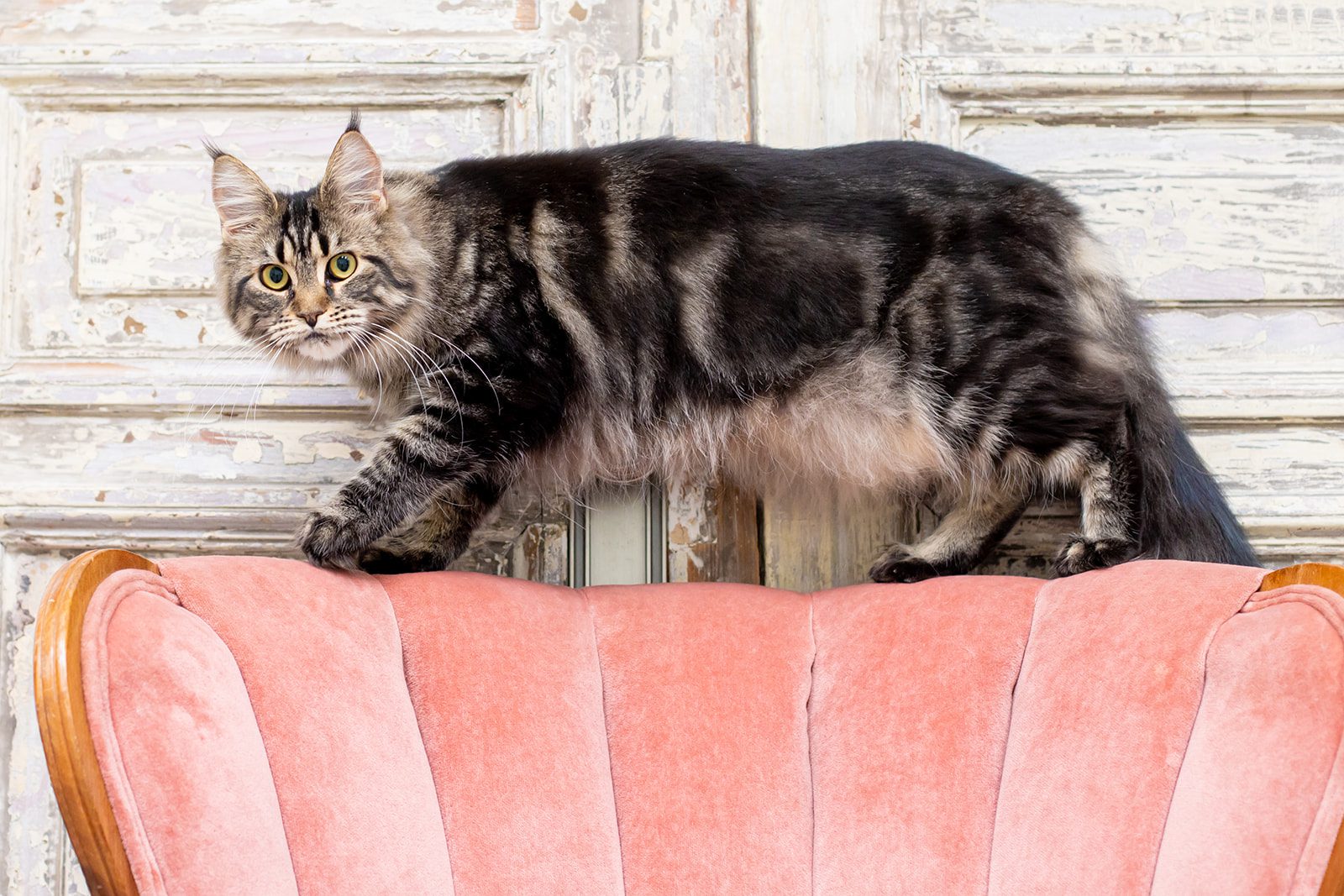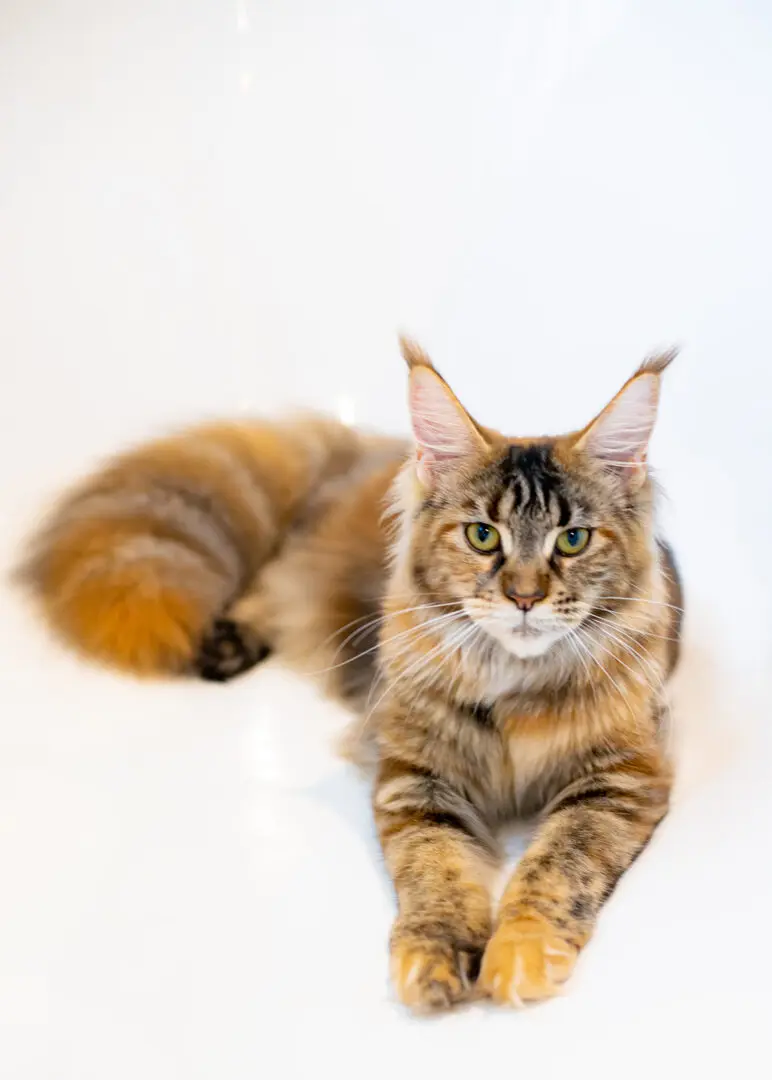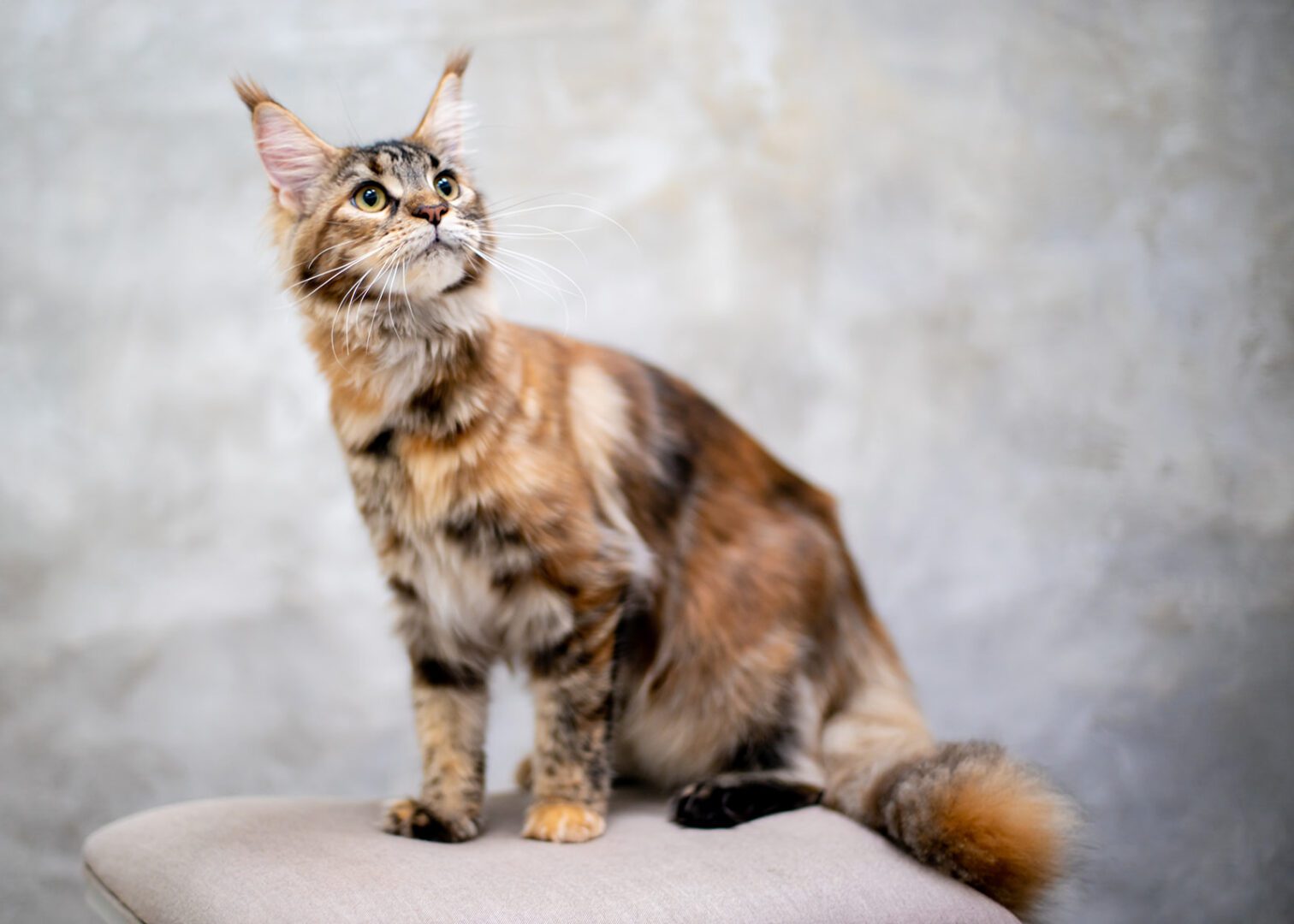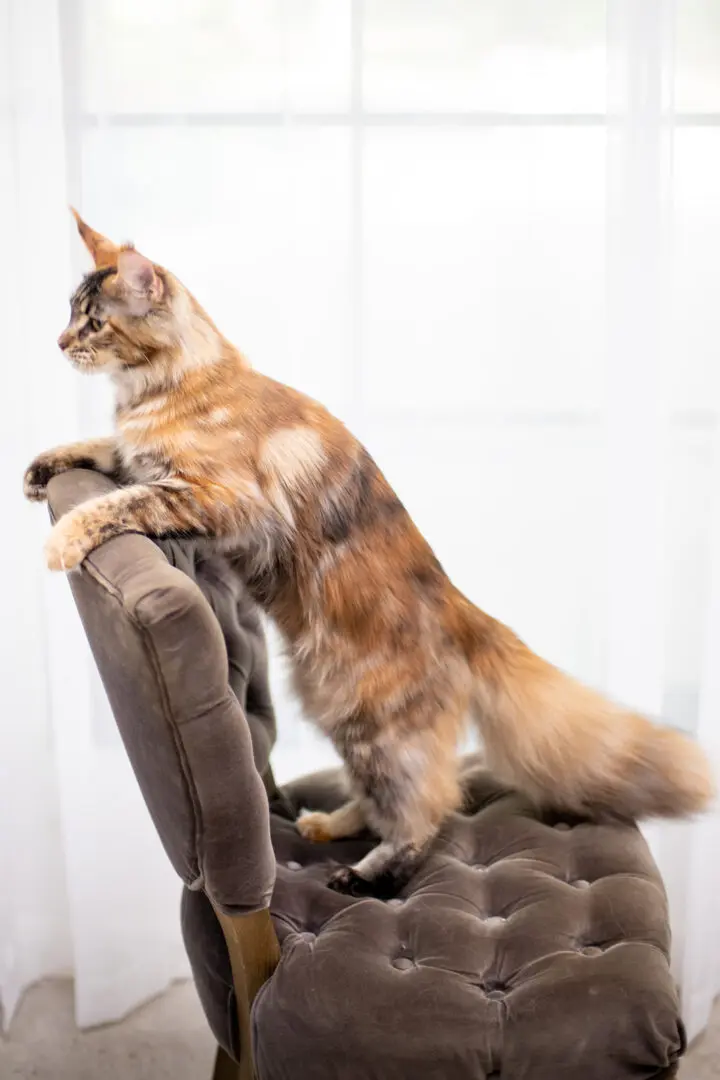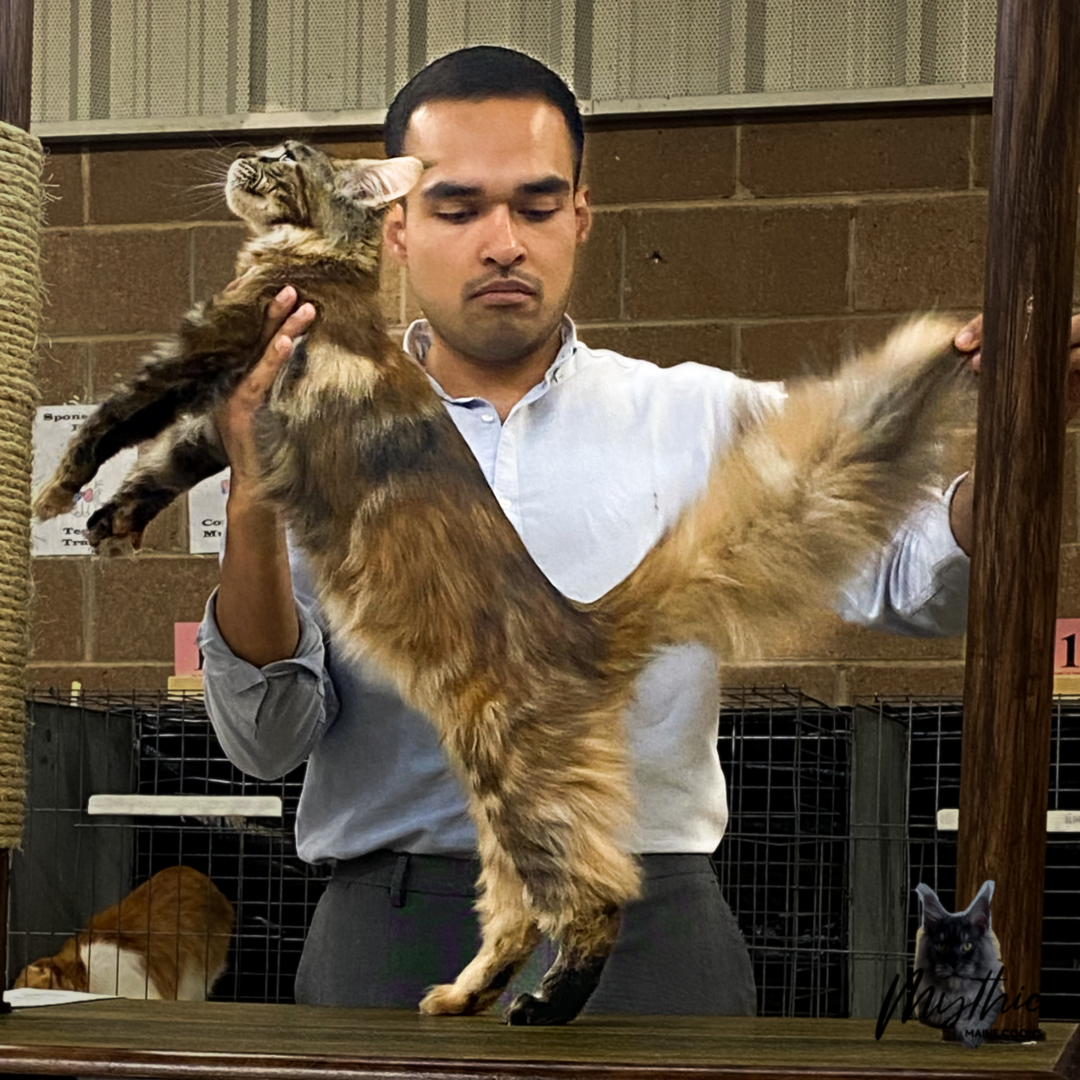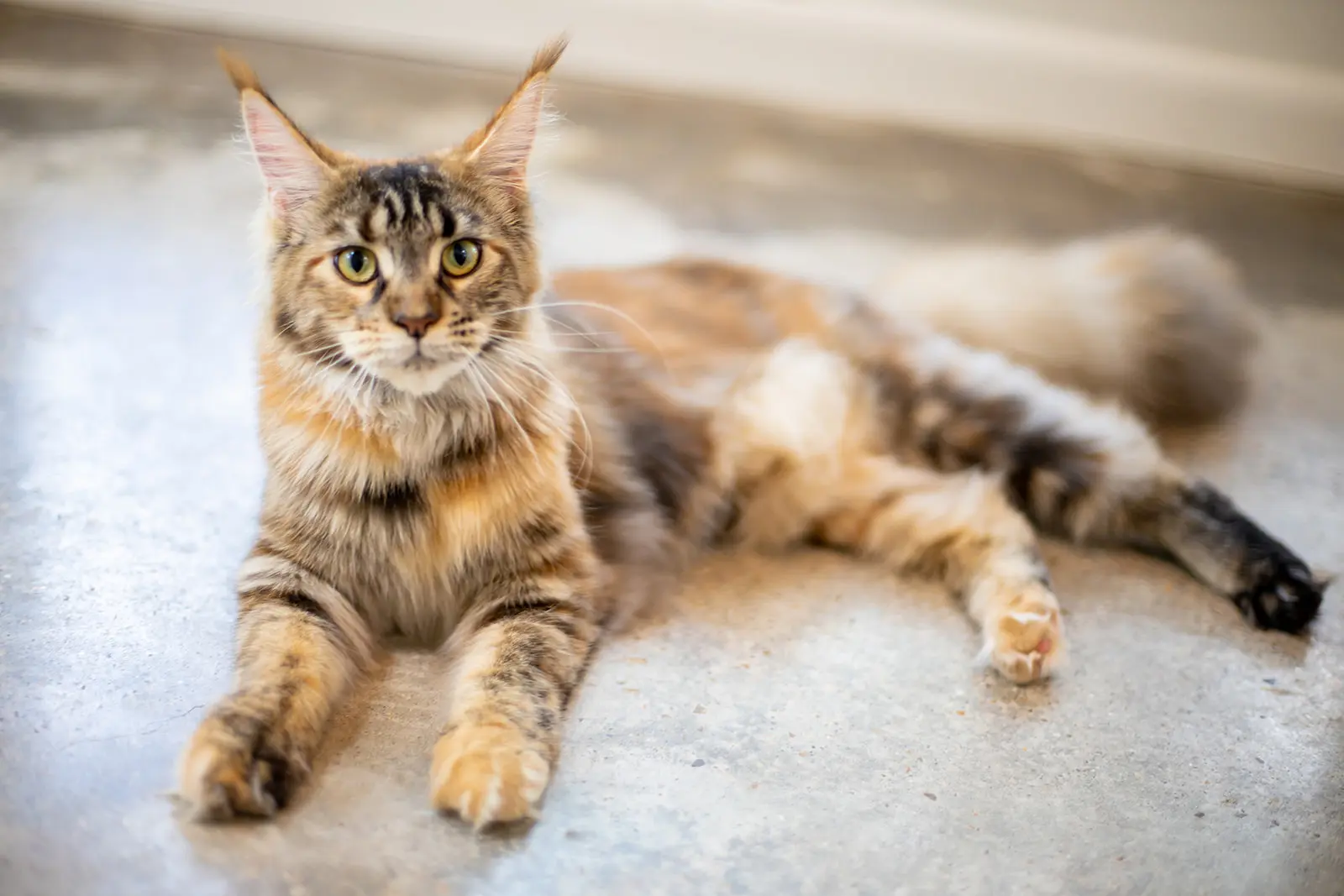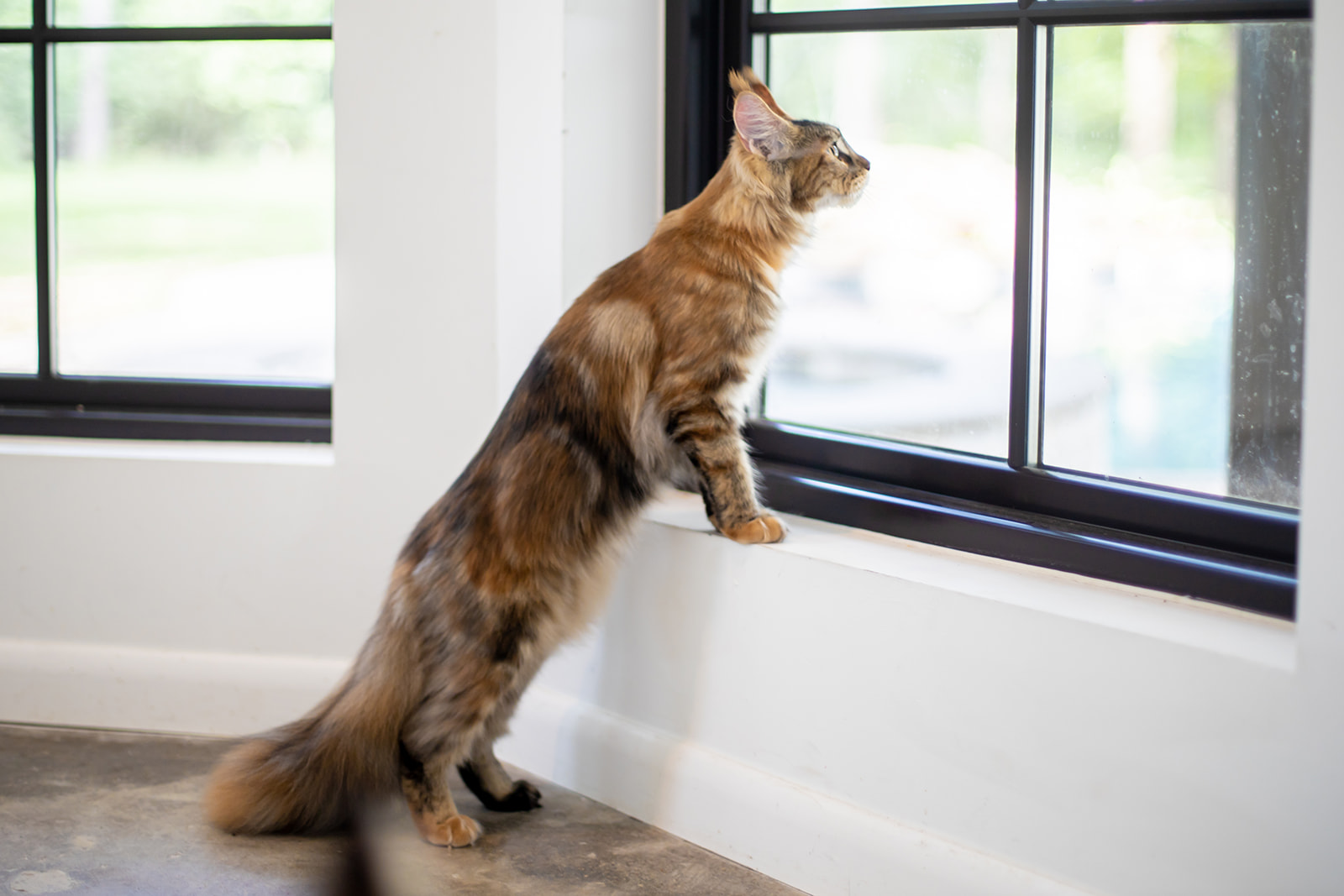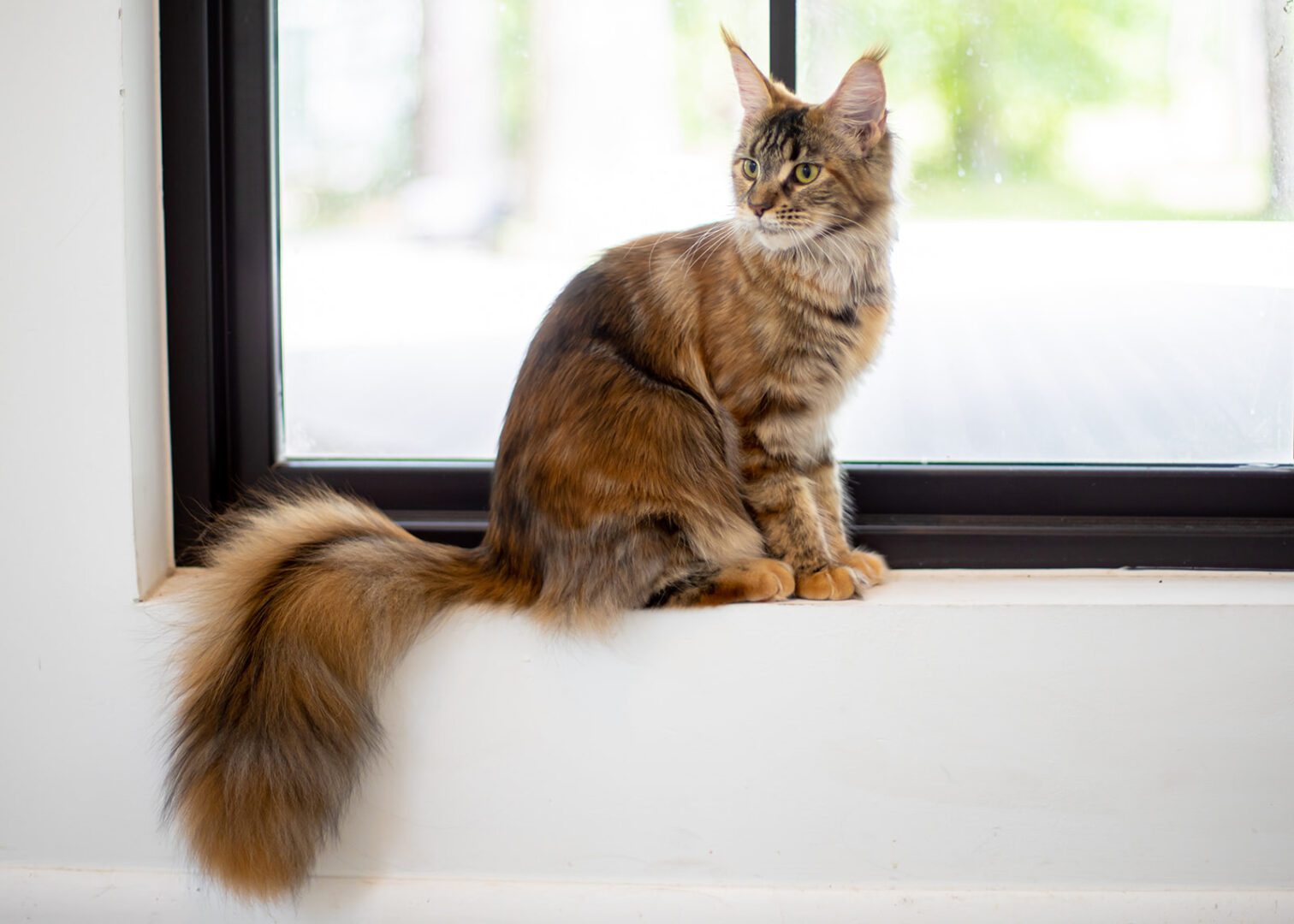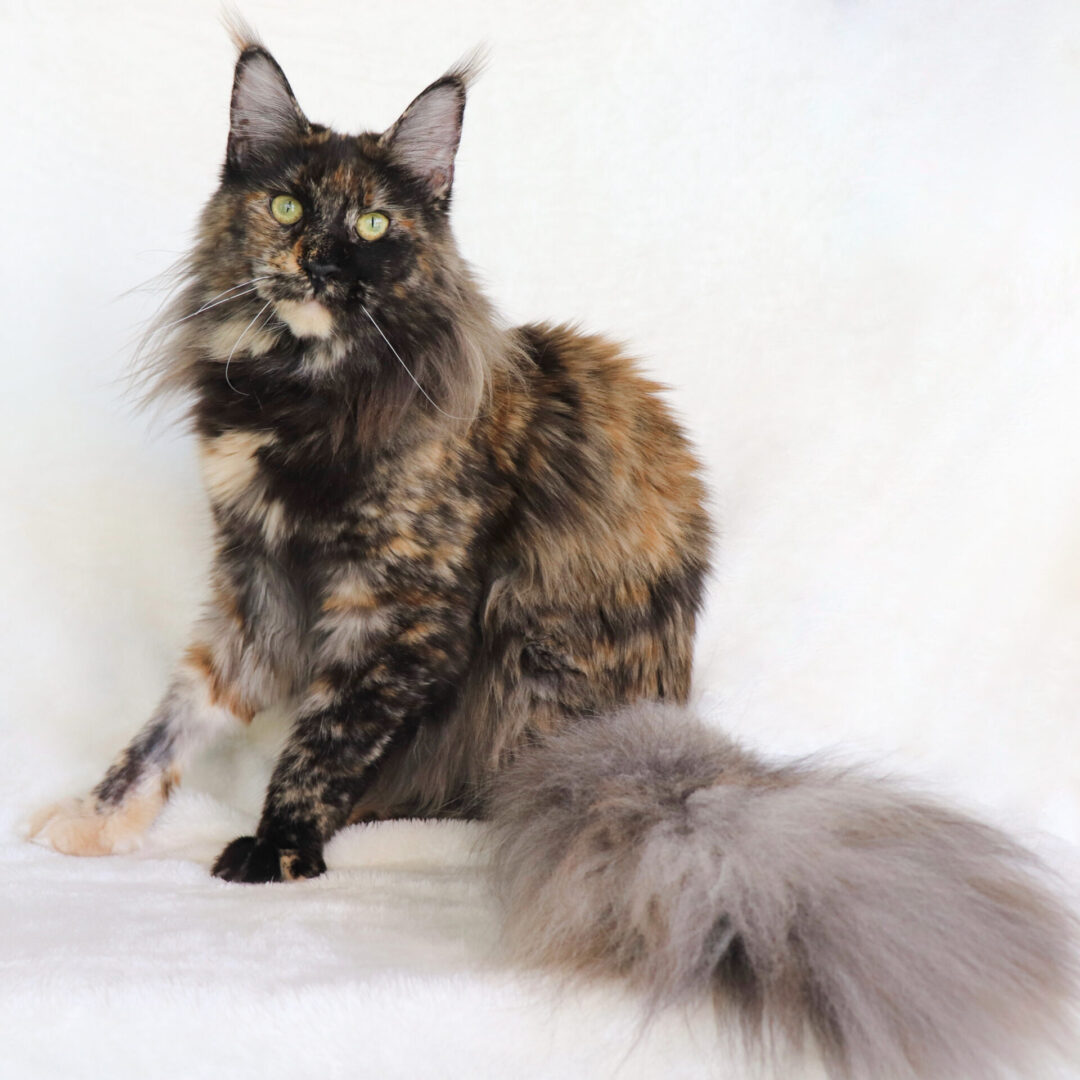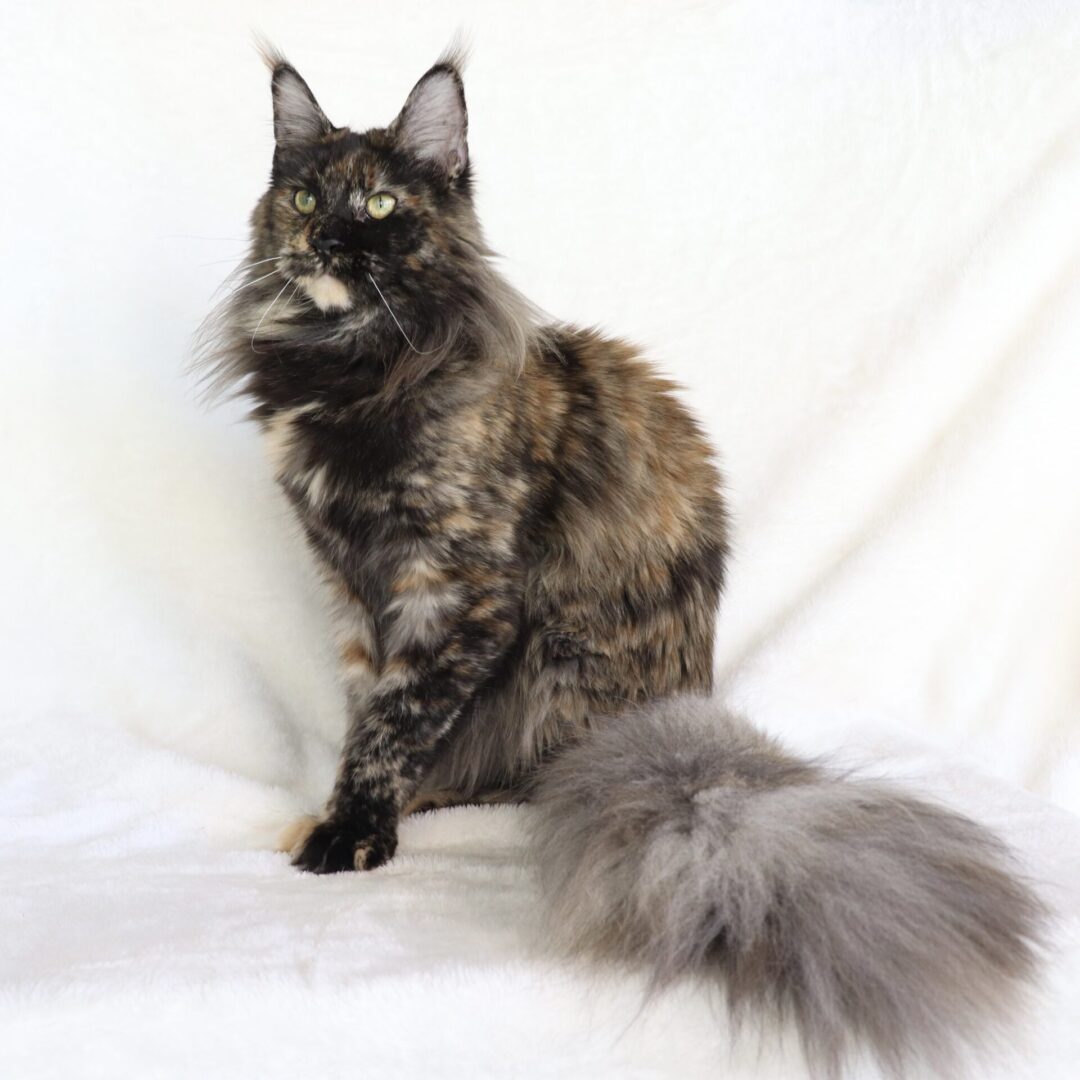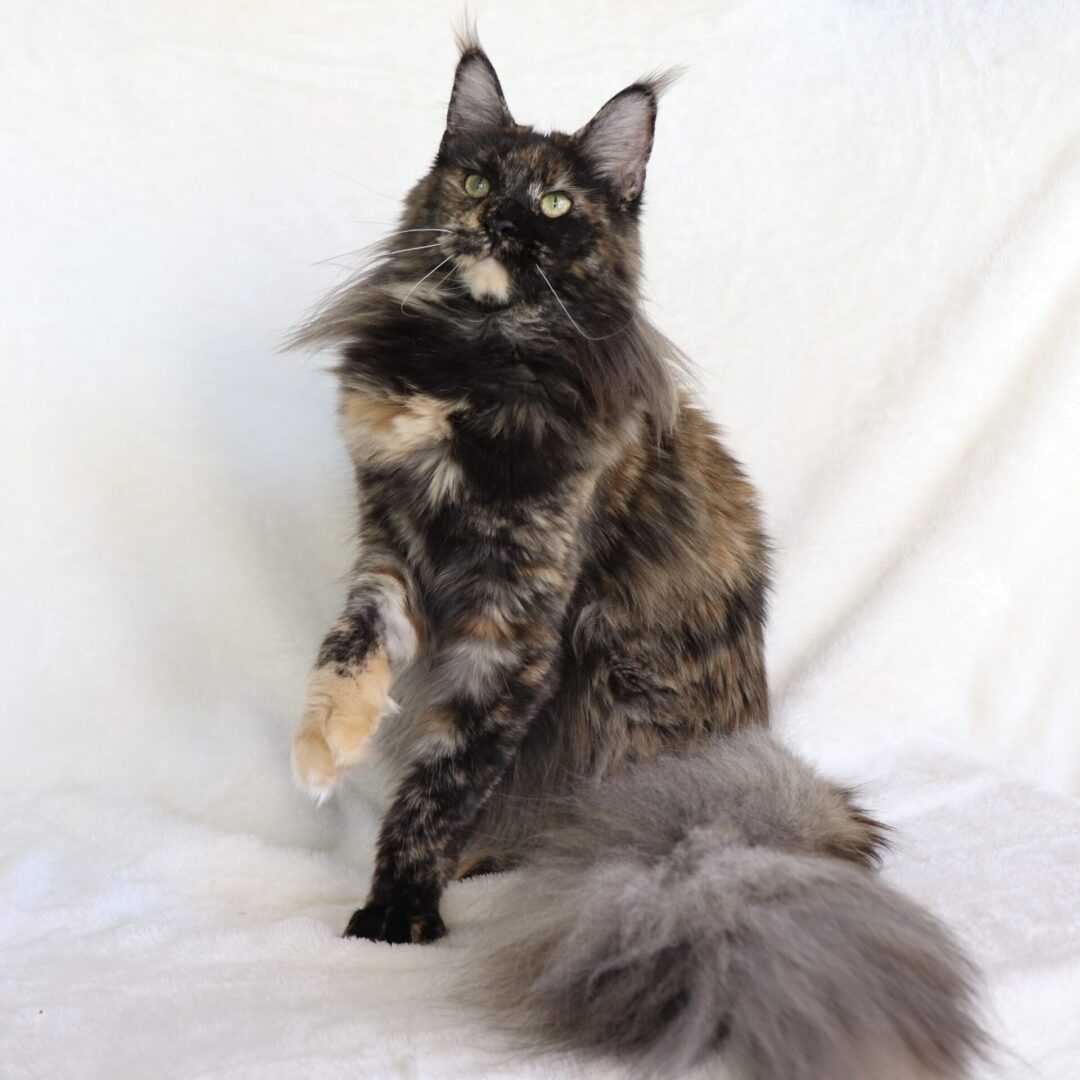 Black Silver Chinchilla (Shell)